VIDEO: San Jose police seeking 3 attempted murder suspects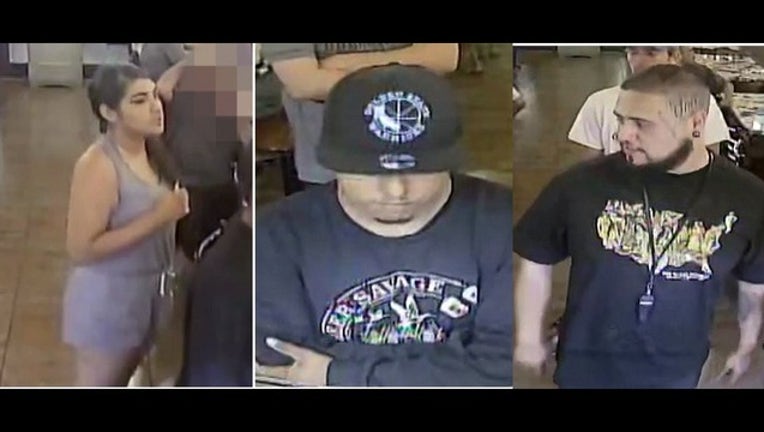 SAN JOSE (BCN) San Jose police are seeking three suspects in connection with a shooting last month that injured three men.
Multiple witnesses reported a shooting to police at 10:16 p.m. on Aug. 9 at La Victoria Taqueria at 5015 Almaden Expressway. Officers located three men outside the restaurant with at least one gunshot wound each, police said. 
The victims had become involved in an argument with two men inside the restaurant when the shooting happened. The group exited the restaurant and one of the suspects took out a gun and shot the victims, police said. Police say based on comments made during the argument, they have reason to believe the suspects may be involved in some criminal street gang.
Multiple people were near the scene of the shooting, including a small child who was standing next to the suspect who shot the gun, according to police. The victims were taken to a hospital for treatment.
Surveillance footage captured images of two men and a woman who are believed to be the suspects and police released the photos of them today.
Anyone with information about the case is asked to call the police gang investigation unit at (408) 277-3835.