Video shows driver ejected from SUV on Cleveland highway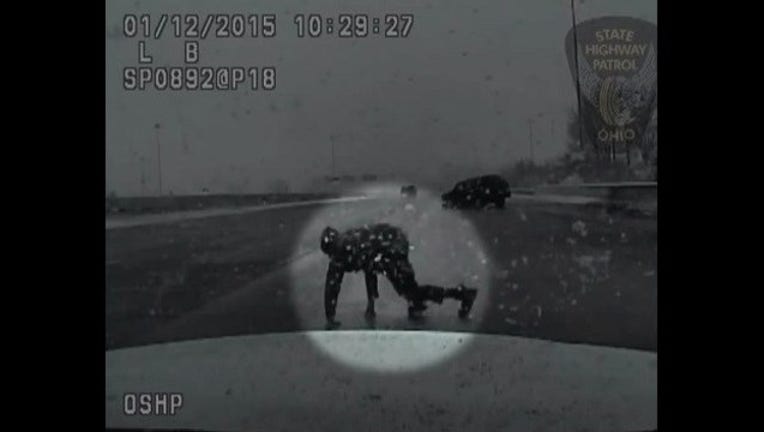 article
CLEVELAND, OH – New video released by Ohio State Highway Patrol shows a driver being ejected from his SUV onto a highway.
The clip, captured in January, was posted by the Ohio State Highway Patrol on its Facebook page on Tuesday.
The driver loses control in snowy conditions in the westbound lanes of Route 2 in Cleveland.
As the SUV veers towards the guardrail, the driver is ejected and lands in front of the trooper's cruiser. He struggles to his feet and stumbles while the trooper goes to help him.
The state patrol said this is a reminder to other motorists to slow down and wear seat belts.