VIDEO: Window shatters at Las Vegas resort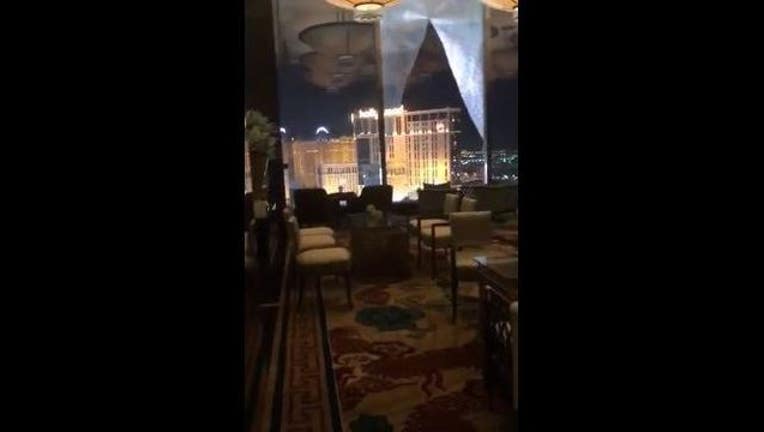 LAS VEGAS (KTVU) - Video posted on Twitter shows a window shattering at the Waldorf Astoria, which is located on the Las Vegas Strip. 
According to Fox 5 Las Vegas, the window shattered at 12:30 a.m. Thursday. 
Crystal Schenkel, a guest at the hotel, saw that the window was shattered. She began recording video as the window continued to break and pieces of glass fell to the ground. In her tweet she wrote, "Apparently someone threw something." At this point, it's unclear what caused the window to break. 
A resort representative told Fox 5 no one was injured, and the inside panel of the glass did not break. 
The resort is investigating what caused the window to break.