Vote on temporary Mission District homeless shelter triggers call for sites in other neighborhoods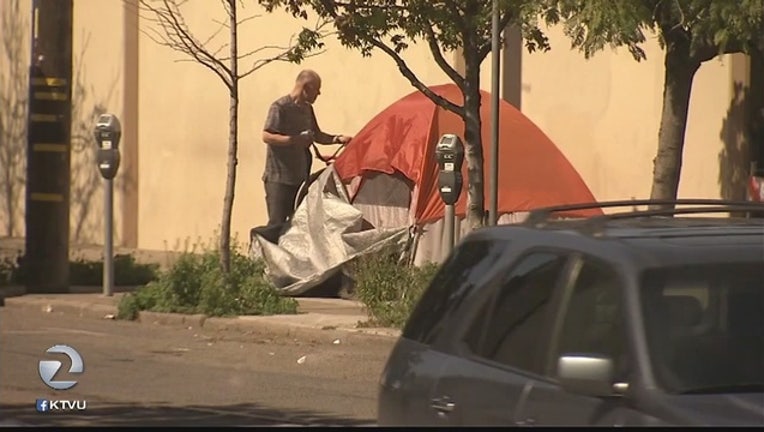 article
SAN FRANCISCO (BCN) A Board of Supervisors vote on a temporary homeless shelter in San Francisco's Mission District today triggered an uncomfortable conversation among board members about whether other neighborhoods could do more.
The board approved plans to use a property at 1515 S. Van Ness Ave. slated for housing development as a temporary navigation center, or homeless shelter attached to city services and housing options.
In a deal negotiated by Supervisor Hillary Ronen and backed by Mayor Ed Lee, developer Lennar Multifamily Communities has agreed to lease the property to the city for no money until work begins in early 2018. The
company plans to build a mix of housing and commercial space on the site of what is now a one-story warehouse.
City officials estimate it will cost around $400,000 to outfit the property for use as a shelter, and have said they hope to use it through February or March.
While the board's backing was unanimous, Ronen and other supervisors took the opportunity to urge their colleagues to look for sites for similar projects in their own neighborhoods.
Ronen, who faced down neighborhood opposition in pushing forward the project, said she was motivated to act fast because the Mission is experiencing a "public health disaster" around encampments, but noted that
the solution approved today is only a temporary one.
"I am already looking for a permanent site in my district when this one closes in nine months because it will take at least nine months to open another one up," Ronen said. "And that is what I implore all of you to
do in your district."
Currently, the city's two navigation centers and the bulk of shelters and homeless services are concentrated in District 6, which includes the Tenderloin and South of Market neighborhoods, and in Districts 9 and 10.
Supervisor Jane Kim, who represents District 6, said she plans to introduce a resolution calling for geographic equity in homeless services, emphasizing the need for services to be distributed throughout the city.
"I really think it's important for every supervisor on this board to identify a shelter site or some kind of drop-in site in their district," Kim said.
Supervisor Malia Cohen, whose district includes the Dogpatch, where another navigation center is slated to open this summer, similarly told her colleagues that with "tough love and tough conversations" it was possible to reach agreement with neighbors and businesses in the area.
"The point I would like to make is that homelessness touches every district," Cohen said. "We can't put our head in the sand, it's everywhere."
Some supervisors remained silent in the discussion, while others responded with a mix of defensiveness and tentative steps toward solutions.
Board President London Breed, whose district includes Golden Gate Park and the Haight Ashbury, said she had been working for some time to try to secure a site in the area for a shelter or services with little luck.
"It has been a really frustrating process," she said.
Breed argued that it didn't necessarily make sense to put shelters in every district, but that the city should look at where homeless people are and meet those needs.
Supervisor Jeff Sheehy, who represents the Castro District, expressed frustration that Department of Homelessness policies did not focus on the homeless youth he saw in his district and said he would support a
navigation center targeting them in his district.
"It may be that the first step would be a drop-in center," he mused.
Supervisor Aaron Peskin said he would look into whether a similar temporary project could happen at a site on Broadway in his district.
The city currently operates two other navigation centers, at 1950 Mission St. and at the Civic Center Hotel. In addition to the one underway in the Dogpatch, two others are in the works in the South of Market neighborhood and at San Francisco General Hospital.
Jeff Kositsky, director of the city's Department of Homelessness and Supportive Housing, recently said the city is also considering using some federal funding for a youth oriented center, but has not identified a site.
The most recent city figures indicate around 6,500 homeless people are living in San Francisco.