Voters choose Nancy O'Malley over Pamela Price for Alameda County District Attorney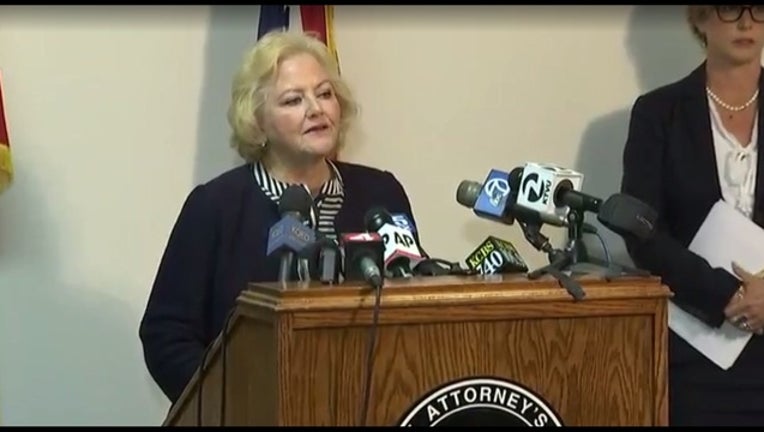 OAKLAND, Calif. (KTVU/BCN) - Alameda County District Attorney Nancy O'Malley fended off a challenge from civil rights attorney Pamela Price in Tuesday's election, winning another term in office as the county's top prosecutor.
With 100 percent of precincts reporting early Wednesday morning, O'Malley garnered 59 percent of the vote to Price's 40 percent. 
Price, who promised to prosecute police officers who kill suspects but said she wouldn't prosecute misdemeanor cases, was the first challenger O'Malley faced since the Alameda County Board of Supervisors appointed her to her position in September 2009. 
'Malley joined the Alameda County District Attorney's Office in 1984 and rose through the ranks to become the chief assistant district attorney in 1999. In her election statement, she said she's committed to "fighting for women, vulnerable populations, including the elderly, children and people 
with disabilities and enhancing the rights of victims of crime."
O'Malley was endorsed by some of California's most powerful elected officials, including Gov. Jerry Brown and U.S. Sens. Dianne Feinstein and Kamala Harris, as well as by all five members of the Board of Supervisors and most of the county's mayors.
 Among those who endorsed Price were Black Lives Matter co-founder Alicia Garza, a group called Our Revolution that was started by former operatives of presidential candidate and Vermont Sen. Bernie Sanders, actor Danny Glover, activist Angela Davis, the California Nurses Association and 
former Oakland mayor and U.S. Rep. Ron Dellums.  
Price's campaign mailers and advertisements were funded in part by a group called the California Justice & Public Safety Political Action Committee, which has received major funding from billionaire investor George Soros.
KTVU contributed to this report.