Voters face long lines as California polls near closing time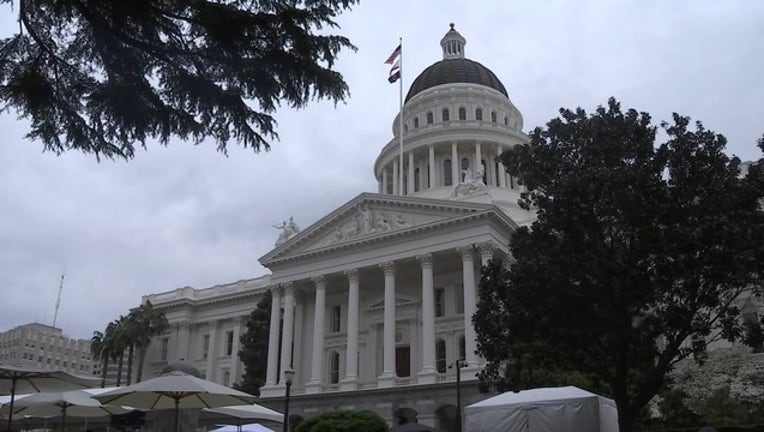 article
By JANIE HAR
Associated Press
SAN FRANCISCO (AP) -- People who missed the registration deadline and wanted to vote in Tuesday's election faced long lines throughout California, including one hundreds deep outside the main elections office in Los Angeles County. 
But glitches were few in a state that has tried to make voting easier and more convenient, allowing Election Day registration but only at main elections office in most counties. California has more than 19.6 million registered voters. 
Brenda Duran, spokeswoman for the Los Angeles County Registrar, estimated the line outside its headquarters in Norwalk had up to 400 people with about two hours until polls closed at 8 p.m. Other counties also reported a stream of conditional voters, including people without ballots or other registration issues. 
Kim Nalder, a political science professor at California State University, Sacramento, said she was "surprised and elated" to see a long line at a campus polling spot that snaked down the hall, out the door, and around several more corners. 
It was full of young people waiting to vote, she said, adding that there was no line in the June primary. She expected a few more people Tuesday because it was a general election. 
"But this just blew it out of the water," Nalder said. "I have never seen anything like it on our campus." 
California Common Cause, a nonpartisan good-government group, reported an unusually high number of calls from people experiencing problems voting, which could indicate higher turnout and confusion over changes in polling places, said spokeswoman Kati Phillips.
She said a handful of people called to say they were asked for identification or about their country of origin, both illegal questions. 
A registered Republican called to report that his name was not on a voter roll as it should have been, and a Latino man called to say the poll worker listed his name separately on a yellow pad and the voter wanted to know if that was legal. 
"So people are being sensitive," she said, "and in the climate we have today, that makes a lot of sense." 
The registration tally translates into about 78 percent of eligible voters, the highest percentage of registered voters in a midterm election since 1950. The number is likely buoyed by a new automatic voter registration program that registers eligible people who visit the Department of Motor Vehicles, unless they opt out. 
Several county elections officers reported higher-than-usual activity. San Francisco Elections Director John Arntz said turnout might exceed the 61 percent reached in 2010. Voters were weighing a local measure, Proposition C, which would raise taxes on wealthy companies for homeless services. 
Tim Dupuis, the registrar of voters in Alameda County, told the San Francisco Chronicle that turnout was expected to reach 70 percent compared with 45 percent in 2014. The county includes Oakland, where voters were choosing a mayor.
"I believe it will be one of the highest voter turnouts for a statewide general election for a midterm that's been recorded," said Jim Irizarry, assistant chief elections officer in San Mateo County. "Is it the highest, I can't tell you. I can see the numbers are pretty significant."
San Mateo County in Silicon Valley is one of five counties that have vote centers, which replaces neighborhood polling places with fewer "one-stop vote centers." People can vote in-person, pick up replacement ballots and register to vote at the centers. 
But Paul Mitchell, vice president of non-partisan research firm Political Data, Inc., said Tuesday that statewide turnout might hit 60 percent, which is on the high end for midterms but not extraordinary. 
Mitchell said some counties, such as Orange, have exciting congressional races and turnout might near presidential levels, but others were casting votes for a more routine slate of statewide office and 11 propositions. 
"What I think we're seeing is essentially two Californias," he said.
Democrats hold a 3.7 million edge in voter registrations, and Republicans are also outnumbered by independents. They tend to vote like Democrats in California.
In Merced County, Democrats scrambled after an early morning break-in at a campaign office where computers and literature were stolen, affecting the campaign for state Senate candidate Anna Caballero.