Warriors coach Steve Kerr blasts Trump, lawmakers for inaction on gun control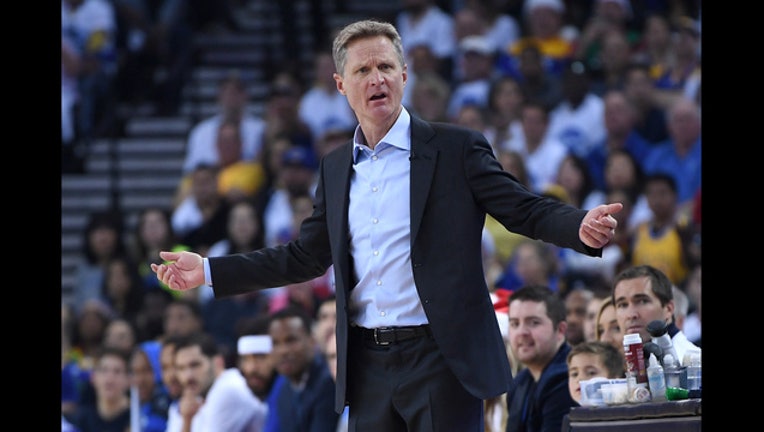 article
PORTLAND, Ore. - Golden State Warriors coach Steve Kerr, whose own father was assassinated by gunmen, voiced his frustration again with lawmakers who refuse to crack down on gun violence.
His remarks came as revelations surfaced that Florida school shooting suspect Nikolas Cruz, 19, legally bought an AR-17 before killing 17 people, wounding another 15 in Broward County.
"It doesn't seem to matter to our government that children are being shot to death day after day in schools," Kerr told reporters Wednesday before the Warriors lost to the Portland Trail Blazers. "It doesn't matter that people are being shot at a concert, at a movie theater. It's not enough, apparently, to move our leadership, our government, the people who are running this country to actually do anything."
Then the coach took a swipe at President Trump - something he's done often in the past.
"Hopefully we can find enough people with courage to actually help our citizens remain safe and focus on the real safety issues, not building some stupid wall for billions of dollars that has nothing to do with our safety," he added.
Kerr, whose father Malcom Kerr was killed in Beirut in 1984, called the inaction in the United States "demoralizing" and suggested it was up to the voters to hold lawmakers accountable. 
"We can do something about it. We can vote people in who actually have the courage to protect people's lives," Kerr said.