Warriors Curry, Thompson named to All-NBA team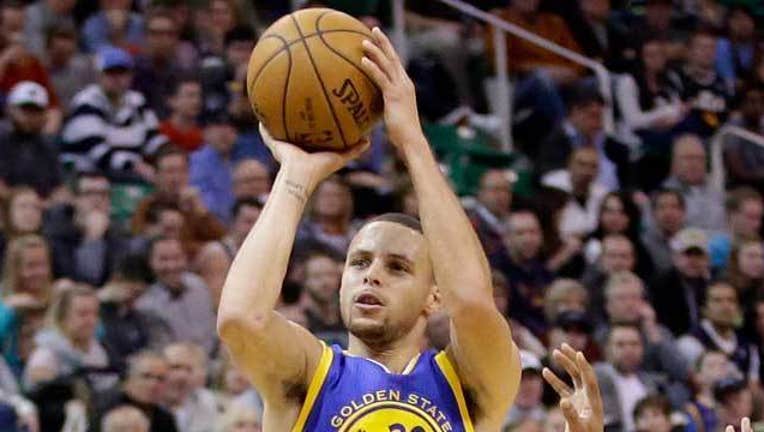 article
OAKLAND, Calif. (KTVU and wires)  -- Golden State's Stephen Curry, the league MVP, and his running mate Klay Thompson were named Thursday to the All-NBA team.
Curry became the first Warriors to earn first team honors since the 1994 season when Latrell Sprewell earned the home.
Thompson, who was named to the third team, was awakened by a text from the team's public relationship staff telling him he had been named to the squad.
"It's pretty special," Thompson said during the team's morning shoot around before Game 2 of the NBA Western Conference Finals. "It's something that I'm really proud of…It's a special moment."
It was the first time that two Warriors have been named to the squad in the same season since 1992 when Chris Mullin was first team and Tim Hardaway earned second team honors.
"It's really cool," said Thompson about he and Curry being named all league. "It shows the hard work has played off…It's awesome for the Warriors."
Curry was an unanimous first team selection as was LeBron James. The others on the squad were New Orleans' Anthony Davis, Memphis center Marc Gasol and Houston's James Harden.
Curry and James, who are three victories from meeting in the NBA Finals, each received first-team votes on all 129 ballots Thursday. James earned his ninth first-team selection in 12 years, tying Larry Bird, Magic Johnson and Oscar Robertson for third all-time.
Voting was done by a panel of writers and broadcasters in the U.S. and Canada, who voted for two guards, two forwards and one center to comprise a first, second and third team.
Oklahoma City's Russell Westbrook led the second team, joined by Portland's LaMarcus Aldridge, the Clippers' Chris Paul, Chicago's Pau Gasol and Sacramento's DeMarcus Cousins.
Joining Thompson on the third team were the Clippers' Blake Griffin and DeAndre Jordan, San Antonio's Tim Duncan and Cleveland's Kyrie Irving.