Warriors' Steve Kerr named NBA's Western Conference Coach of the Month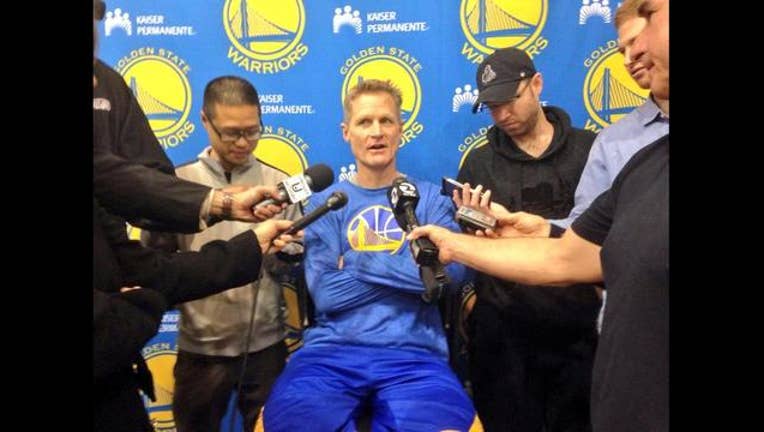 article
OAKLAND, Calif-- It's been a big month for Golden State Warriors Head Coach, Steve Kerr.
Today he was named the January Western Conference Coach of the Month.
He becomes the first Warriors head coach to win the honor since Don Nelson back in April 2007.
Kerr led the Warriors to a conference best of 12-3 during the month of January.
The month also saw the Warriors extend their franchise record home winning streak to 19 games, winning an NBA-record 11 straight home games by at least 13 points.
Kerr is now only one of two head coaches to ever begin his NBA coaching career with at least 37 wins through 45 games; the other coach being Syracuse's Al Cervi in 1950.
And to top it all off Kerr's honor comes just two weeks before heading to New York to Coach the Western Conference team in the All-Star Game.