Warriors take 3-0 lead as Spurs play without Popovich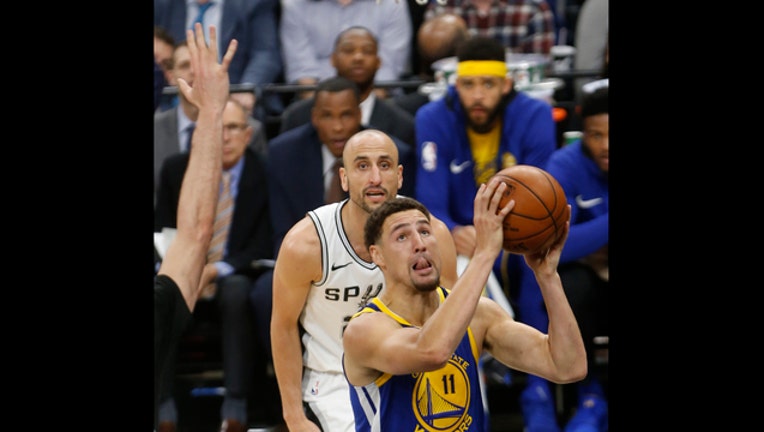 article
SAN ANTONIO (AP) - Kevin Durant had 26 points, nine rebounds and six assists, and the Golden State Warriors beat San Antonio 110-97 on Thursday night for a 3-0 series lead over the Spurs, who were still reeling from the death of Gregg Popovich's wife, Erin.
Golden State can close the first-round series with a win Sunday afternoon in San Antonio in Game 4.
The Spurs were playing a day after the death of Erin Popovich, who passed away after battling an undisclosed long-term illness. Erin and Gregg Popovich were married four decades and had two children and two grandchildren.
San Antonio did not air a video tribute or hold a moment of silence for Erin in an apparent attempt to make the game as routine as possible for its players, but that was impossible.
Coach Popovich was not in his customary position roaming the sidelines, choosing instead to be with his family. San Antonio assistant Ettore Messina coached the team in Popovich's place.