WATCH: Dacula dads welcome students back to school with high fives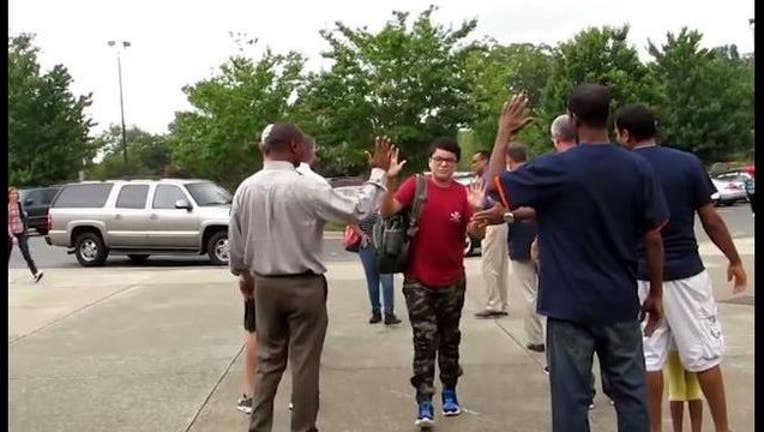 article
GWINNETT COUNTY, Ga. - Last week, a Gwinnett County middle school kicked off the new school year in a big way, thanks to some doting dads.
Last Monday, on their first day back, students at Dacula Middle School (DMS) were greeted with high-fives and cheers by a number of "dads and father figures." As each student walked into the building, they received extra warm welcomes from the men, who were lined up outside the school.
DMS thanked the men for "being there" for the students and shared a video of the kind act on Facebook.
"Shout out to our fabulous men," the school said.
The Facebook video has more than 53,000 views and dozens of comments praising the men for their encouragement and support.
"So proud of our community and our schools," Julie Weiss said.
Laurel Kinsey said on Facebook she was in the car rider lane and got to witness the greeting.
"I loved watching this," Kinsey said. "The dads were great."
"We need more fathers and male figures leading the way for our future leaders," said Janie Johnston.
The Facebook video has been shared more than 500 times.