Water main break floods streets in San Francisco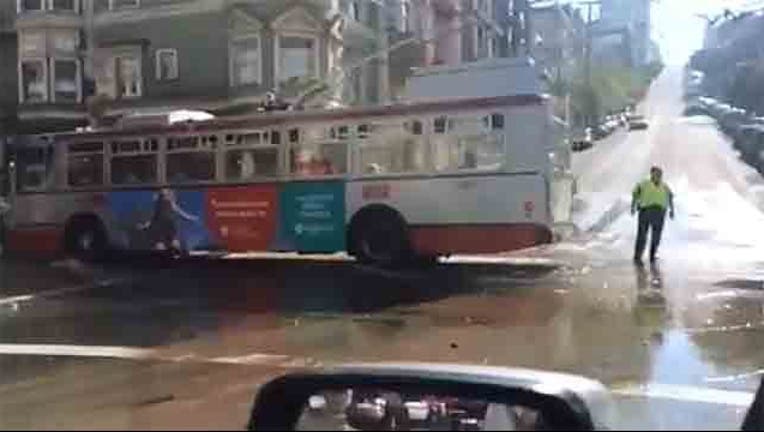 article
neighborhood Monday morning, resulting in flooding to two nearby businesses, fire and utility officials said.
The incident was reported around 11:45 a.m. at Fillmore and Union streets.
The pipeline was originally installed in 1960, according to the San Francisco Public Utilities Commission.
SFPUC spokesman Tyrone Jue said this afternoon that work crews on the scene have stopped the flow of water but are still trying to access the ruptured water line to determine the cause of the leak and what sort of repairs will be necessary.
Water service has been temporarily turned off for two blocks along Fillmore Street between Green and Filbert streets. Jue did not yet have an estimate for when service will be restored.