Water samples from Discovery Bay test positive for toxic algae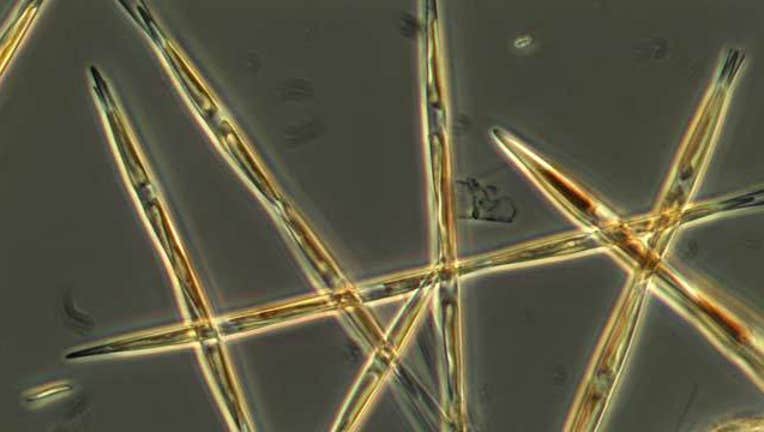 article
CONTRA COSTA COUNTY, Calif. (BCN) - Contra Costa County health officials today confirmed the presence of a potentially harmful toxin in waters around Discovery Bay.
   
The U.S. Environmental Protection Agency lab in Richmond found microcystin, which is produced by certain algal species.
   
Contra Costa Health Services' Environmental Health Division and the California State Water Resources Control Board recommended that residents, pets and livestock avoid contact with water around Discovery Bay.
   
Exposure to blue-green algae can cause rashes, skin and eye irritation, allergic reactions, or gastrointestinal upset.
   
"Dogs are especially vulnerable to getting sick from exposure to toxic algae blooms, and there have been reports in the past of dogs dying after exposure to water with blue-green algae blooms," Beverley Anderson-Abbs, an environmental scientist with the State Water Board, said in a statement.
   
Discovery Bay's tap water is not affected, county health officials said.
   
A map of the areas sampled, which include Harbor Bay, Marina Bay, and Sand Bay, can be found on www.cchealth.org.
   
Anderson-Abbs said, "It is important for people to understand that sampling did not take place in all areas of Discovery Bay. Bloom conditions can change rapidly, and we recommend minimizing contact with the water and algae in Discovery Bay."