Wayward bear roams the streets in Tracy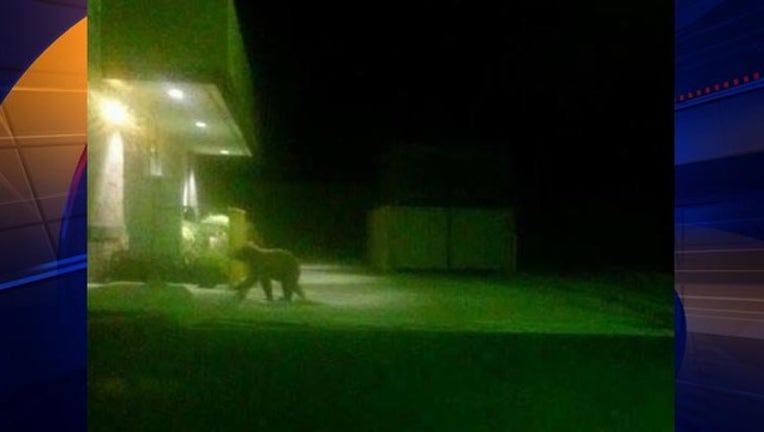 article
TRACY, Calif. (KTVU and wires) – A wayward bear was sighted late Monday night wandering through yards in a Tracy neighborhood, authorities said.
According to Tracy police, the bear was first reported on Monday at 8:45 pm in the area of Lowell Ave. and Orchard Parkway, but arriving officers could not locate the animal.
Then at around 1:56 a.m. Tracy received another call from a resident reporting a bear in the area of Grantline Rd. and Corral Hollow Rd.
The startled resident took a photo of the bear, but another extensive search failed to locate the animal.
Tracy police said they have called in state Department of Fish and Game agents to take up the search.
Authorities reminded residents that the bear may find a place to the sleep for the day, and they have been known to climb trees, get on roof tops or bed down in open crawl spaces.
Please notify the police department at 209-831-4847 if you locate the animal, and do not chase or try to corral it.