Wayward Tracy bear released back into wild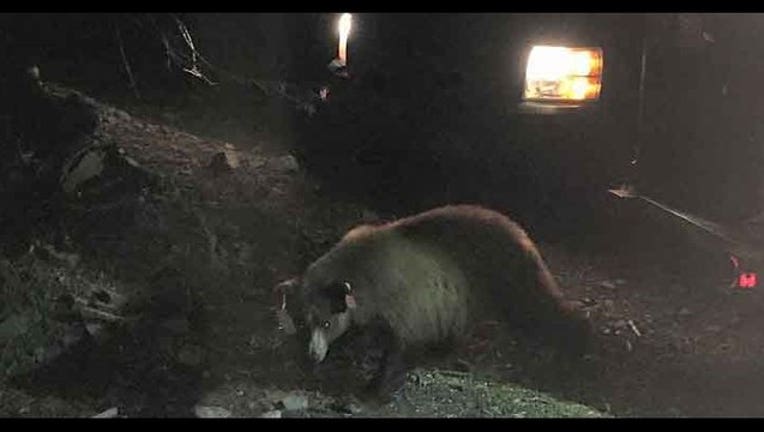 article
TRACY (KTVU and wires) – A bear found struck in a tree in a quiet Tracy neighborhood was captured and released early Thursday by state wildlife officials, authorities said.
On the agency's facebook page, state fish and officials wrote that the bear "jumped out of the trailer and scampered down a remote trail to her new home" in an wilderness area near Tracy at around 2 a.m.
"Despite her adventure (and a 7-hour nap), she seemed to be none the worse for wear," officials said.
The bear was spotted by local residents at about 5 p.m. Wednesday in a tree in the area of Whittier and Bessie avenues.
As a large crowd looked on, Tracy firefighter and police officers and state wildlife officials spend two hours tranquilizing the female bear and then catching her fall with a large tarp.
"I was kind of excited. I wasn't really afraid that the bear was going to run off onto us or anything like that," Moises Nunez, who lives in the neighborhood, told Sacramento TV station KCRA.
It was the third reported sighting of a bear in Tracy in the last week.
Earlier in the day, a driver told police he may have hit a bear near North Tracy Boulevard and Vallerand Road.
Then on Monday, a bear was photographed romping around yards in the area of Grant Line and Corral Hollow roads.
It was not immediately known if those were three different bears or sightings of the bear that was captured Grant Line and Corral Hollow roads.