West Coast mayors lift ban on employee travel to Indiana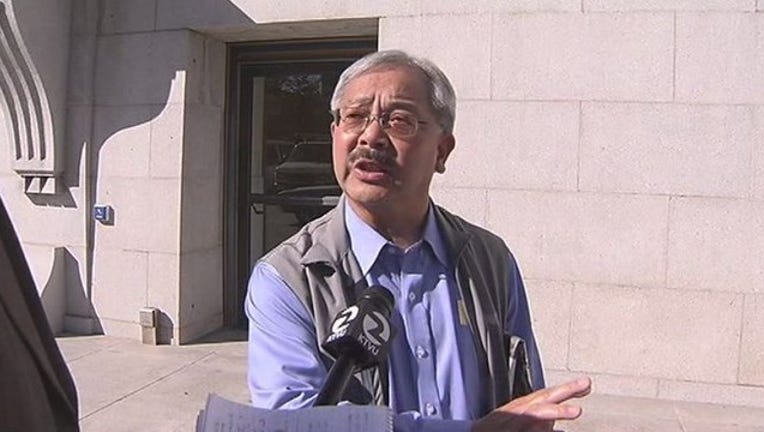 article
SAN FRANCISCO (KTVU and wires) – San Francisco Mayor Ed Lee, Oakland Mayor Libby Schaaf and two of their West Coast colleagues have lifted travel bans to Indiana after state lawmakers amended the state's controversial Religious Freedom Restoration Act.
Last week, Indiana Gov. Mike Pence signed a bill hoping to quiet the national outcry over whether the laws offered a legal defense for discrimination against gays.
"While not perfect, the changes made to Indiana's Religious Freedom Restoration Act represent a step in the right direction," Lee said in a prepared statement. "While I believe strongly that Indiana, like many states around the country, must still add more protections to prevent discrimination against its lesbian, gay, bisexual and transgender communities, I have decided to lift San Francisco's restrictions on publicly-funded City employee travel to the State of Indiana."
Schaaf said she was encouraged by the Indiana lawmakers actions, but said more needed to be done.
"I am encouraged by Indiana's decision to clarify its law so that it cannot be used to deny members of the gay, lesbian, bisexual and transgender communities access to services," Schaaf said in a prepared statement. "After review of this change, I am directing the Oakland City Administrator to resume the normal review of requests for City-funded travel to Indiana."
Lee and Schaaf were joined by Portland Mayor Charlie Hales and Seattle Mayor Ed Murray in lifting their travel bans.
"While the most egregious parts of the law were changed, LGBT people still face a tough reality in Indiana and in many other places throughout the country," Murray said in a prepared statement. " Indiana needs a comprehensive civil rights law like Washington's, which protects people from discrimination regardless of who they are or who they love."