'Wheel of Fortune's' Vanna White suggests who would be 'good replacement' for her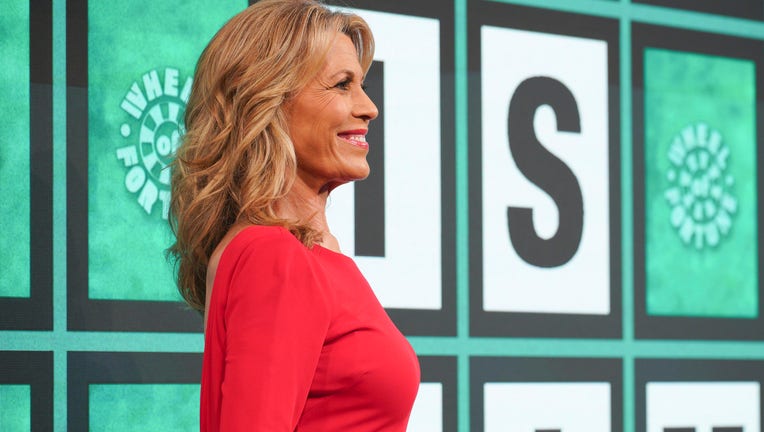 article
Longtime "Wheel of Fortune" co-host Vanna White recommended Pat Sajak's daughter to step up to the game show letter board. 
White, 66, suggested that if she was ever absent, Maggie would be the right person for the role. 
"I think she's a good replacement if I can't be there for some reason," White said during an interview with E! News. 
'WHEEL OF FORTUNE' HOST PAT SAJAK GETS EMOTIONAL AS DAUGHTER MAGGIE SAJAK FILLS IN FOR VANNA WHITE
"She's been around it her whole life, so I think she can fill in for me for sure."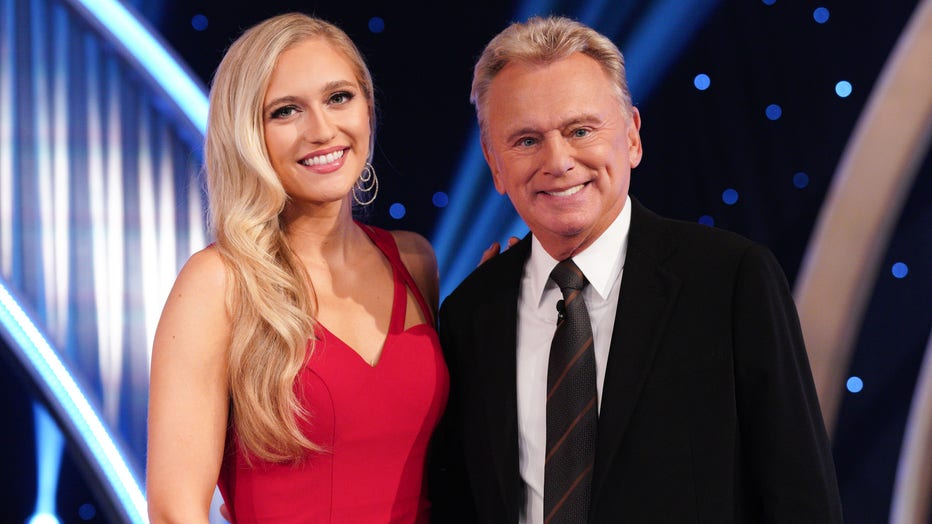 Maggie Sajak and Pat Sajak (Christopher Willard/ABC via Getty Images)
Maggie, 28, previously took over White's hosting duties in early May as the latter competed on "Celebrity Wheel of Fortune."
White continued to gush over Maggie and added she brought a certain charm to the game show, just like her father. 
"She's precious, she's beautiful, she's very good," White noted. "I think she learned a lot from her father because he's such a good interviewer. I think she's good for our show." 
White's comments come as Sajak prepares to retire for good from "Wheel of Fortune."
'WHEEL OF FORTUNE' HOST PAT SAJAK'S DAUGHTER MAGGIE STUNS AS SHE PREPARES TO FILL IN FOR VANNA WHITE
In June, Sajak announced his plans to retire after the upcoming season, marking an end to 42 years of hosting the show. Weeks later, Ryan Seacrest was officially named as his replacement, but judging by several comments on social media, fans believe the job should have gone to Maggie.
Maggie, who recently graduated from law school, has also worked as the game show's social media correspondent since 2021.
'WHEEL OF FORTUNE'S' VANNA WHITE 'DOESN'T WANT TO THINK ABOUT' THE END OF GAME SHOW WITH PAT SAJAK
She previously graduated with an undergraduate degree from Princeton University.
"The Wheel of Fortune staff and crew have always been like an extended family, and I'm thrilled to be working with them," Maggie said about her role with the show.
"It's a real privilege to be able to treat the show's longtime viewers to a look at what goes on when the cameras aren't rolling. Plus, I get to use the carpool lane with my father!"
While Sajak will be leaving after the current season ends, White recently signed a contract that will keep her on the show through the 2025-2026 season.
"Wheel of Fortune" premiered on television in 1975. Sajak started hosting in 1981, with co-host White joining him the following year.