White House aide says Russia probe 'detracts' from agenda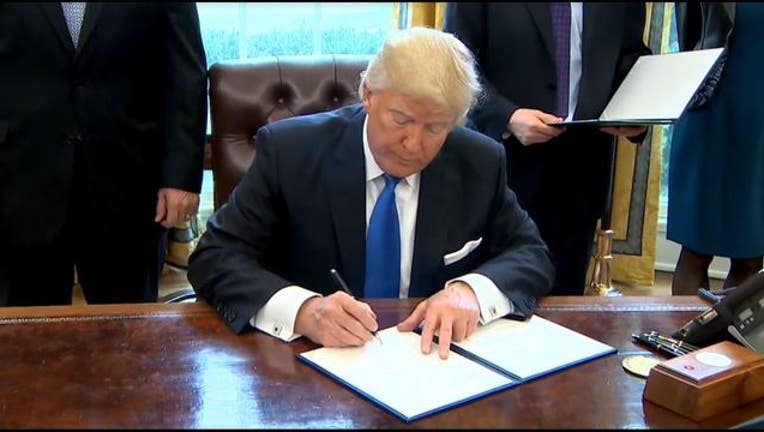 article
By JILL COLVIN
Associated Press
WASHINGTON (AP) -- The White House director of legislative affairs acknowledged Monday that the ongoing investigations into possible links between Russia and President Donald Trump's campaign have undoubtedly detracted from the administration's agenda. But he said he's expecting plenty of legislative accomplishments nonetheless.
"There's no doubt that keeping members focused on investigations detracts from our legislative agenda," Marc Short told reporters at a White House briefing Monday evening. "It detracts from what we're trying to deliver to the American people."

Short had been speaking about the president's legislative priorities, including passing health care reform and major tax cuts, when he was asked how much harder it was to move forward when issues like former FBI Director James Comey's planned testimony and the ongoing Russia investigations are sucking up so much oxygen on Capitol Hill.

Comey, whom Trump fired last month, is scheduled to testify publicly Thursday. Investigations into Russia's meddling in the 2016 election and possible collusion with Trump campaign aides are ongoing.

Short was also asked about the president's constant tweeting, which has repeatedly distracted from the White House's planned agenda, including this week's focus on infrastructure investments to repair the nation's crumbling roads, bridges and airports.

"I think that the president is often very effective in driving our message in Congress," said Short, who argued that the president won the election because he was "not a conformist candidate" and voters were anxious for change in Washington.

In spite of the distractions, Short said the White House's legislative team is expecting a busy summer, beginning with the president hosting Republican House and Senate leaders at the White House Tuesday to discuss the path forward on such goals as replacing former President Barack Obama's signature health care law and reforming the tax code.

The White House is hoping for a win on health care this summer before turning to tax reform this fall -- both massive endeavors that will compete with passing the president's budget and raising the debt ceiling. The White House is hoping it will be able to build some Democratic support for its tax plan as well as a massive infrastructure investment plan, which Short said he hopes to tackle this calendar year.

Democrats have so far expressed little enthusiasm for working with Trump.

The White House will also be pushing legislation to combat human trafficking, spearheaded by the president's daughter and adviser, Ivanka Trump.

"I think you'll see her take a larger role in the month of June," said Short, "to draw attention to this dilemma."
KTVU will have complete coverage of James Comey's testimony on both our channels. Join on us KTVU -- Mornings on 2, for updates throughout the morning and in-depth analysis as events unfold. If you want to see the complete testimony, uninterrupted, you can go to KTVU Plus on Channel 6 or 36.