Who will be staffing schools during Oakland teacher strike?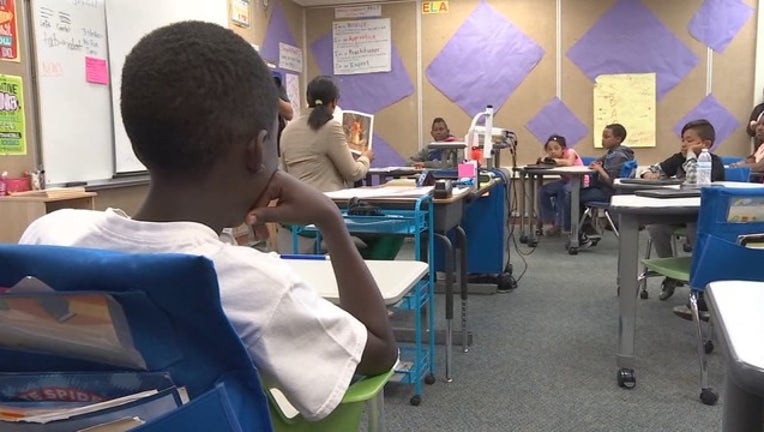 article
OAKLAND, Calif. (KTVU) - Schools will be open during the Oakland teacher strike, but the district is warning it won't be school as usual. 
Central office employees and emergency temporary teachers, at $300 a day, will be deployed to the various schools, the district said.
The district has reached out to current certificated substitutes, referrals from current staff, and retired staff such as former Oakland Unified principals to help out. During these last several weeks, the district held hiring events to find teachers including screening applicants via video interview and scheduling follow-up interviews at undisclosed locations to ensure their safety.
"The district wants to stress that these applicants are qualified individuals who will be fully vetted - just as any district employee is vetted - before offers of temporary employment are made," according to a news release.
Temporary teachers will not be picking up lesson plans where OUSD teachers left off. Principals will have access to instructional plans by grade that can be implemented by temporary teachers.
Still, several parents were worried.
 "I have three children in OUSD," said Andrea Paur, one of whom is a second grader at Martin Luther King Elementary. "My concern is there won't be enough adult supervision for the children." 
 
To be hired, a teacher needs:
Bachelor's degree with a 2.7 GPA or higher
Successful completion of the California Basic Educational Skills Test (CBEST) or eligibility for CBEST Waiver based on undergrad transcripts
Strong references from the last three years of work experience
A successful interview conducted by the recruitment and selection staff
Fingerprint and health clearance
Authorization to work in the United States