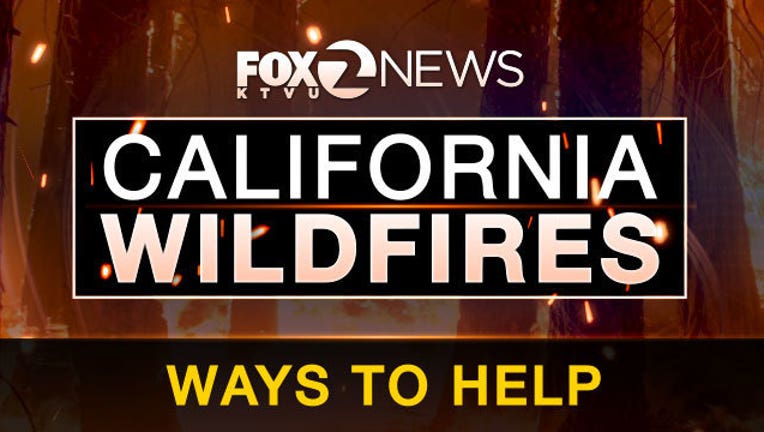 As the devastating Camp Fire grows in Butte County and thousands of people are fleeing their homes, there are ways to help those in need.
United Way of Northern California 
Salvation Army 
The Salvation Army also opened a distribution center in Chico (1100 Marauder Street)
They will only accept brand new
Underwear/socks

Blankets/pillows

Hygiene items

Cleaning supplies

Diaper/baby wipes

Non-perishable foods

Frozen turkeys

New toys for Christmas 
Camp Fire - North Valley Community Foundation
The North Valley Community Foundation is activating the Northern California Fire Relief Fund to raise money to support the operations of organizations that are sheltering evacuees of the Camp Fire. Donations can be made here 
California Fire Foundation 
Redwood Credit Union
California Fire Foundation
Airbnb
Animal Evacuations 
Animals can be taken to Butte County Fairgrounds in Gridley 

Small animals can be taken to Old County Hospital at 2279 Del Oro in Oroville or Chico Airport or the Chico Animal Shelter. Those who have lost animals in the fire should check the Chico Animal Shelter.