Wildfire threatens town of Markleeville near Tahoe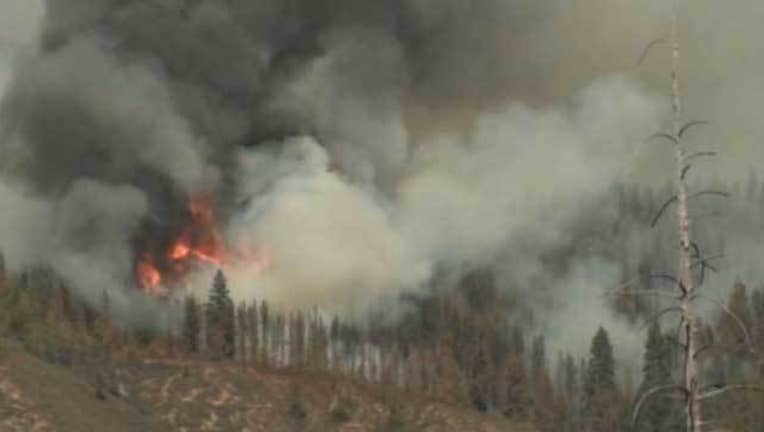 article
MARKLEEVILLE, Calif. (KTVU) - A wildfire near Lake Tahoe is raging out of control Tuesday, and fire crews have yet to get a handle on flames.

Firefighters are trying to save the small town of Markleeville as the fire grows closer. The fire is burning just southeast of Markleeville in Alpine County.
The Washington Fire has already burned more than 16,000 acres and there is zero-percent containment.
Already, some of the town's roads are closed and nearby campgrounds have been evacuated.
The fire is being pushed by strong winds and is threatening five homes and 15 historic cabins.
An alert has gone out to people in Markleeville to be ready in case evacuations are ordered.
The fire was started by lightning Friday night and has been driven by strong erratic winds and the severe drought conditions.
Calfire says the state is already gearing up with extra staffing.
California and Arizona top the nationwide list of states at the highest risk for catastrophic wildfires this summer.