Will California get Lucas Museum after Chicago drops out?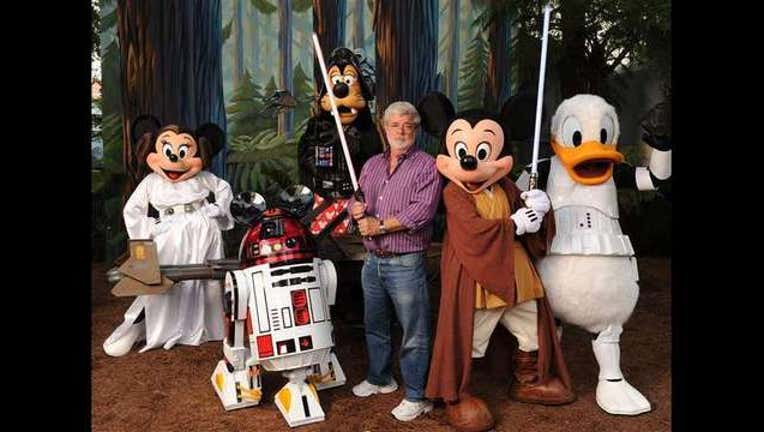 article
CHICAGO (KTVU) -- The Lucas Museum announced Friday that it is dropping plans to build a facility in Chicago, raising the possibility that the project could find a home on the West Coast.
George Lucas, the famed creator of "Star Wars," has been searching for a permanent home for his Star Wars art collection. After plans for a home in San Francisco were rejected, he took the idea to Chicago. His wife, Mellody Hobson, is a Chicago native.
The celebrated filmmaker and Marin County resident had first tried to open a museum to house his assortment of goods in the Presidio across from Crissy Field but the Presidio Trust rejected the in 2014. 
Chicago Mayor Rahm Emanuel extended an offer to Lucas and suggested a parcel of lakefront land on Lake Michigan. That proposal was placed on hold in November 2014 when a local civic group filed a federal lawsuit blocking construction.
The Chicago Tribune reported Friday that the group, known as the Friends of the Park, said the museum plan was at odds with the public trust doctrine and would be more beneficial to private interests than city residents. The plans in the Windy City called for the project to be built on land owned by the Chicago Park District south of Soldier Field.
There was an enormous amount of controversy in Chicago about the plans and the Tribune reported that the controversy took on new urgency this week with both sides going public as they traded accusations.
In a written statement, the Friends of the Parks, a Chicago civic group, said its members were disappointed by the decision to withdraw from Chicago.
"It is unfortunate that the Lucas Museum has made the decision to leave Chicago rather than locate the museum on one of the several alternative sites that are not on Chicago's lakefront," said Executive Director Juanita Irizarry and board chairwoman Lauren Moltz. "That would have been the true win-win." 
With Chicago's decision to abandon the plan, the move could open the door for the museum to find a home on the West Coast.
San Francisco is Lucas' home so the move could stoke speculation that the Bay Area could ultimately be the site for the attraction. 
In a press release issued Friday the board of the Lucas Museum of Narrative Art said "Chicago will no longer be considered a potential site for the museum" and that "California will be its future home."
The news release did not mention any specific cities but Lucas and his staff has reportedly been in talks with San Francisco city officials about a site on Treasure Island across from the Ferry Building. The city of Los Angeles has also been named as a contender for the site.