Woman attacks mom, boyfriend for refusing sex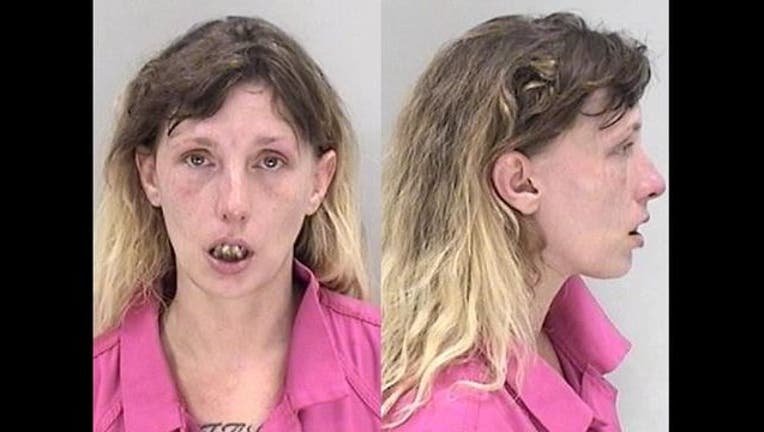 article
(WAGA) -- An Augusta woman is charged with battery after police say she beat up her mother and live in boyfriend when he refused sex.
Tabathia Lee Grooms, 35, told deputies with the Richmond County Sheriff's Department that she was angry because her boyfriend had refused to have sex with her earlier in the day.
According to the incident report, the boyfriend told deputies that Grooms came home from a night a drinking around 11:30 p.m. and attacked him while he was sitting on the couch stating she had sex with everyone else because he would not have sex with her.  
The boyfriend said Grooms then proceeded to scratch his face, head and neck before biting his arm.
Grooms mother also told investigators that when she came out of her room to see what was going on, her daughter punched her in the eye. She said she then snuck out of the house to get away from Grooms.
The boyfriend told deputies he then escaped to the bathroom and called 9-1-1.
When investigators arrived they claimed Grooms refused to give them her name and even threatened to run them over with a baby stroller. She was arrested and charged with two counts of battery.

More from WFGX