Woman dies at Santa Rita Jail, 3rd person in a month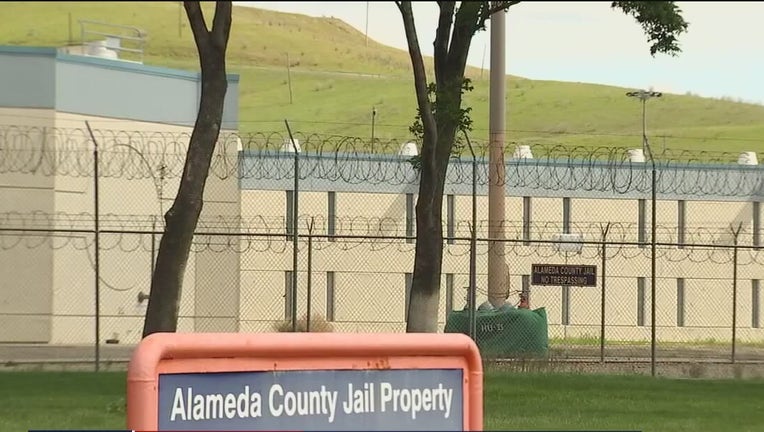 article
DUBLIN, Calif. - A woman died at Santa Rita Jail on Monday evening, making her the third person to die at the facility there in less than a month. 
Elizabeth Laurel, 39, is the 65th person to die at Santa Rita since 2014, according to a KTVU analysis. 
The Alameda County Coroner has not yet determined a cause of death, although two sources said it might be related to a drug overdose.  Laurel was on withdrawal protocols for opioids and alcohol, the Sheriff's Office said in a news release.  
The Sheriff's Office does not suspect foul play and said Laurel has an extensive history of addiction. 
Laurel was the only person in her call at the time and was found about 7 p.m. during a general check of the facility. 
She died four days after being taken into custody on Feb. 11 by San Leandro police on a felony warrant for drug sales and possession of controlled substances, according to the news release. 
In January, Stephen Lofton, 38, hanged himself. His mother told KTVU that he had battled drug addiction but had planned to go to a program when he got out of jail. 
And on Feb. 4, Charles Johnson, 45, died of a medical emergency. 
Kara Janssen, an attorney who is part of a federal oversight team monitoring the jail, noted that all these deaths have occurred in the intake area, which she called a very "dangerous and critical" time. 
People recently arrested often feel anxious, shame, depressed, confused and may be suffering from mental illness or drug addiction, she added.
Alameda County Sheriff Yesenia Sanchez promised to alert the public about in-custody deaths after she had a chance to notify the next of kin – a promise which so far she has kept.
 In this case, jail officials were able to find Laurel's mother to tell her about her daughter's death. 
Lisa Fernandez is a reporter for KTVU. Email Lisa at lisa.fernandez@fox.com or call her at 510-874-0139. Or follow her on Twitter @ljfernandez