Woman's body found a week after sister killed in crash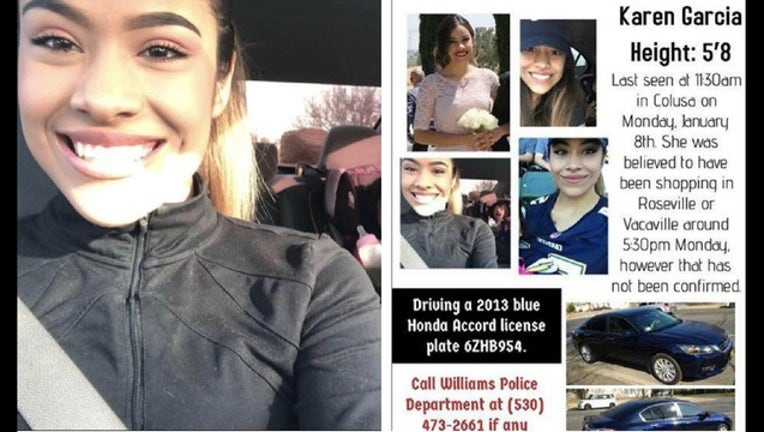 article
WOODLAND, Calif. (AP. KTVU) - Less than two weeks after her sister was killed in a car crash, police now say the body of a missing 21-year-old Central California woman has been found and her ex-boyfriend is a suspect in her killing.
Karen Garcia's body was found Sunday in her car in the parking lot of a store in Woodland, according to police. 
The victim was reported missing one day after her teenage sister was killed in a crash on Jan. 7.
Karen Garcia's friends and family initially thought she wanted to get away to grieve her sister's death.
But police say her ex-boyfriend, Salvador Garcia, became a suspect after investigators found blood evidence at the apartment the couple shared before breaking up. Investigators say detectives also found evidence in his car.
A search is now under way for the ex-boyfriend. 
Karen Garcia's 19-year-old sister Jessica was one of six people killed on Interstate 5 when their vehicle was struck by a woman driving the wrong direction.