World Series MVP Bumgarner opens for the Giants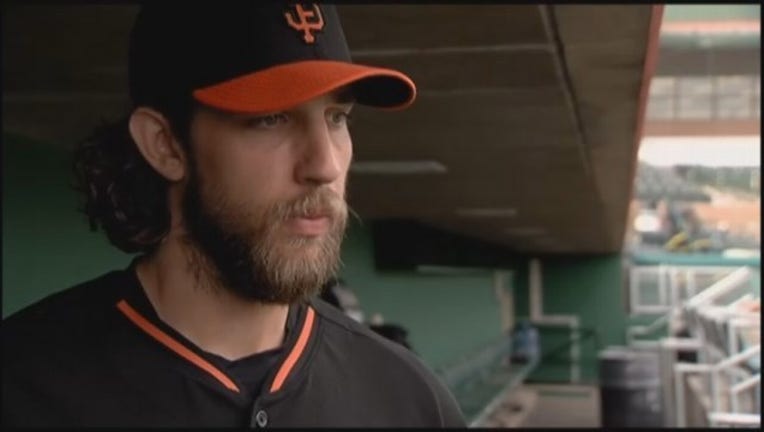 article
PHOENIX, Ariz. (KTVU and wires) – The San Francisco Giants hope the post-season magic that carried ace pitcher Madison Bumgarner to a World Series MVP will continue Monday night as they open their defense of the title against the Arizona Diamondbacks.
Spring training was rocky for the Giants as they stumbled to a 13-21 mark and one Bumgarner would like to forget with an 0-3 record and a 4.91 ERA.
But manager Bruce Bochy who was led San Francisco to three World Series titles in the last five seasons remained optimistic on the eve of the opener.
"If you can play every day like opening day and get yourself up like you do for opening day, you're probably going to have a good year," Bochy said. "That's how we like to play every game, that it's the most important game of the year. Opening day is that day. It's an important game. It probably helps set the tone a little bit."
The Giants enter their first season of their incredible run without Pablo Sandoval at third and also lost slugger Mike Morris to free agency in the off-season.
In place of Sandoval will be free agent pickup Casey McGehee, who drove in 71 runs last year for the Marlins.
Angel Pagan will be back in center field after missing the post-season last year with a bad back, but team leader Hunter Pence still have a few weeks before he returns from a broken arm he suffered in Spring training.