Ynoa, Butler send Rockies to 6-4 win over Giants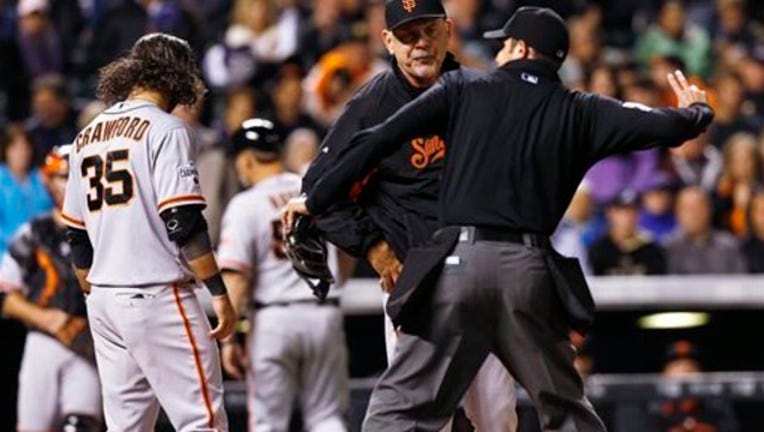 article
DENVER (AP) — Pinch-hitter Rafael Ynoa snapped a sixth-inning tie with an RBI double, Eddie Butler was backed by stellar defense over six shaky innings and the Colorado Rockies beat the San Francisco Giants 6-4 on Friday night.
Charlie Blackmon added a solo homer and DJ LeMahieu drove in two runs as Colorado beat the defending World Series champions for a fourth straight time this season. The Rockies swept a three-game series last week in which they limited the Giants to three runs. San Francisco matched that total by the third inning.
Butler (2-1) labored most of the way with only one clean inning. He allowed four runs, but worked his way out of trouble thanks to some nifty fielding, especially from Nolan Arenado and Blackmon.