Young man helps scared elderly man down escalator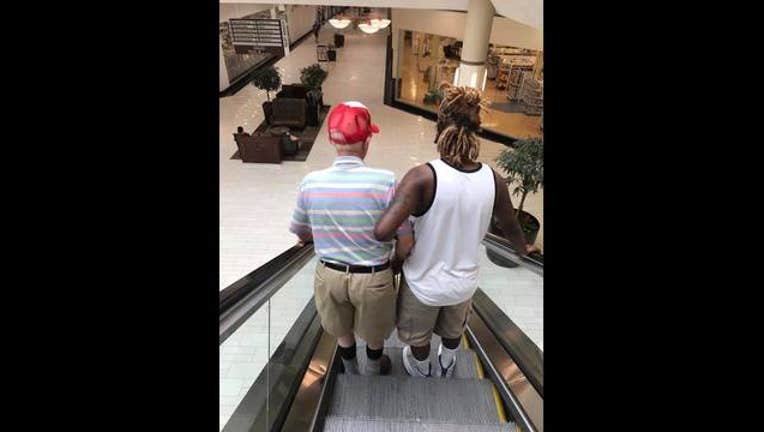 article
HOLYOKE, Mass. (KTVU) - An act of kindness can go a long way.
Paula Accorsi Picard was at the Holyoke Mall in Massachusetts when she saw a young man helping an elderly man down an escalator.
She says it was clear the older man was feeling unsure before he got on the escalator. The young man then reach out an arm and said, "can I help you on, sir?"
Before they stepped onto the escalator, Picard overheard the older man quietly explain that he had gotten stuck on an escalator once and was a little scared.
She says everyone was patient while the men went down. 
Picard said in a Facebook post, "I wanted to hug both of them. Whoever this young man is, YOUR FAMILY RAISED YOU RIGHT! THANK YOU!"