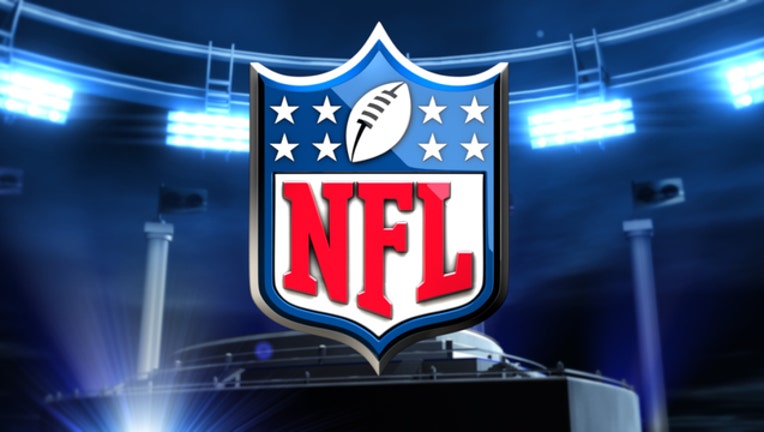 article
Oakland, CA (KTVU) - As I'm sure you've read in basically every mock draft this off-season, this draft is deep. The level of talent between prospect 15-45 is arguably the smallest I've seen in years.  And those in the top-15 aren't too far off of each other, either.
Cleveland Browns - Myles Garrett, EDGE - He is the best player in this draft, and gets taken first.
San Francisco 49ers - Jamal Adams, S - I really wanted to give them Solomon Thomas here, but I couldn't do it after they've spent their last two first round picks on DL players.
Chicago Bears - Marshon Lattimore, CB - He doesn't have a ton of film, but he is the most talented CB in this class. Chicago gets a guy that should develop into a top-end CB, if he can stay on the field.
Jacksonville Jaguars - Leonard Fournette, RB - There are plenty of rumors swirling that Coughlin is fed up with Bortles, but the Jags need a running game. Fournette may help Bortles be a better QB if he can force defensive coordinators to respect the Jags run game.
Cleveland Browns (TRADE W/ TEN) - Mitchell Trubisky, QB - It is well documented that the Titans are interested in moving back and getting a second round pick. It's also no secret that the Browns appear to have a great deal of interested in MitchELL Trubisky & have a ton of draft ammo. It just makes too much sense to not happen. For the record - I don't think Trubisky is the best QB in the draft. 
New York Jets - Deshaun Watson, QB - This is where I tend to differ from most. Watson is hands down the best QB in the draft in my eyes. I think he should actually go #2 to the 49ers. The Jets are getting a great competitor that has succeeded at every level. 
San Diego Chargers - Jonathan Allen - The Chargers just got one of the drafts top-3 players. Bosa surpassed my expectations last year, and adding another young monster to that front-7 should worry the AFC West.
Carolina Panthers - Christian McCaffrey, RB - They still have Jonathan Stewart, but need a another running back. McCaffrey can take over third down RB duties right away, and even contribute out of the slot on early downs where Stewart is in the backfield. Gives Cam Newton a much needed weapon.
Cincinnati Bengals - Solomon Thomas, DE - He has no business being available here, but the Bengals get a steal as Stanford has back-to-back top-10 picks.
Buffalo Bills - Reuben Foster, ILB - Another great defensive talent. Probably could have gone higher. In my opinion, the best ILB prospect since Patrick Willis.
New Orleans Saints - Malik Hooker, S - Hooker is the best centerfield safety in this draft, and the Saints pass defense is a joke. Hooker has the potential to have the impact of somebody like Earl Thomas in Seattle.
Tennessee Titans  (TRADE W/ CLE)- Corey Davis, WR - The Titans need weapons on the outside. Davis is the type of receiver they like - a good route runner with reliable hands.
Arizona Cardinals - Marlon Humphrey, CB - Solid CB who has the potential to be a shut down guy. Needs to work on his ball skills/tracking the ball. Elite size/speed combo.
Philadelphia Eagles - Mike Williams, WR - Philly takes a page out of the Raiders playbook and gives their young QB multiple weapons to throw to. Mike Williams can learn from a similar bodied player in Jeffery, and provide his QB with another big, aggressive receiver.
Indianapolis Colts - Derek Barnett, DE - I really wanted to give the Colts an offensive lineman here to keep Andrew Luck alive, but couldn't justify the value. They get a very talented DE to pair with some big off-season addition on the defense.
Baltimore Ravens - Haason Reddick, LB - Reddick gives them a very good ILB combo, and helps shore up the interior of their defense. Solid all-around player.
Washington Redskins - John Ross, WR - The Redskins lost DeSean Jackson and Pierre Garcson. Ross is a wide receiver in the mold of Jackson, but *possibly* even more explosive. The concern here is a lengthy injury history.
Tennessee Titans - Adoree' Jackson, CB - The Titans need help in the secondary, and Jackson brings an element of excitement/big play potential the Titans haven't had on special teams in a decade.
Tampa Bay Buccanneers - O.J. Howard, TE - I wanted to put him in the top-10. But it just didn't seem like the right fit for me when looking at the board. He slides, and makes Winston a very happy man.
Denver Broncos - Ryan Ramczyk, OT - I can't believe I haven't had an OL drafted yet. Ramczyk should be a quality NFL left tackle. The Broncos just need to find a QB for him to protect.
Detroit Lions - Charles Harris, OLB - I struggled with the Lions pick. I "settled" on Charles Harris, someone to take some of the pressure off of Ziggy on the other end of the DL. Should be a headache for QB's.
Miami Dolphins - T.J. Watt, OLB - The Dolphins get the third Watt brother to enter the NFL. While not as big or strong as his eldest brother, he is relentless and should be a quality NFL pass rusher.
New York Giants - David Njoku, TE - I wanted to go offensive line here, again. But, Njoku is too tantalizing a prospect to pass up for a team like this. The middle of the field should be his to own with OBJ, Brandon Marshall, and Sterling Shepard in the Wide Receiver crew.
Oakland Raiders - Tre'Davious White, CB - If they hadn't signed Beastmode, I'd give them Dalvin Cook here. I was also tempted to give them Cam Robinson. Sean Smith is burnable, and David Amerson took a step back last year. The Raiders need secondary help, and White is talented.
Houston Texans - Patrick Mahomes, QB - Houston is wasting their all-world defense. Tom Savage and Brandon Weeden are not the answer. I suspect Mahomes probably isn't, either... But they need to try something.
Seattle Seahawks - Cam Robinson, OT - The Seahawks have ignored their OL for far too long. It's time to protect the franchise QB and open some holes for their running game. 
Kansas City Chiefs - Dalvin Cook, RB - Cook is the best pure runner in this draft, but he has red flags. Because of that, Fournette goes ahead of him because he's a physical specimen, and McCaffrey goes ahead of him because of his versatility. The Chiefs have shown they're willing to take guys with red flags.
Dallas Cowboys - Kevin King, CB - I was tempted to give Dallas King's running mate in Washington's defensive backfield, but I think his injury pushes him to day two. King is an ideal height/weight/speed guy with good ball skills.
Green Bay Packers - Alvin Kamara, RB - Ty Montgomery is a nice player, but the converted receiver hasn't convinced me he can/will be an every-down back. Kamara can definitely do that. Rodgers is a better QB when he has some semblance of a run game. A Kamara/Montgomery combo will ensure that.
Pittsburgh Steelers - Takkarist McKinley, EDGE - The only reason he's available at this spot is because of some injury concerns. If he's healthy, and the Steelers get him here, this is highway robbery. McKinley is a high motor player that will get to the QB.
Atlanta Falcons - Taco Charlton, DE - Charlton is a versatile defensive lineman that can do it all for Dan Quinn. The offense will likely have some growing pains with a new OC, but the defense is the reason they lost the Super Bowl.
New Orleans Saints - Sidney Jones, CB - This probably won't happen. But Jones is very talented, and initial reports (even if they are from his team), is that he thinks he will play this year despite tearing his Achilles at his pro day. We know the Saints need secondary help. If Jones is indeed ready, and you add him to Hooker in the secondary, the Saints have helped themselves a great deal.