AP source: LA Angels closing in on deal to sign Tim Lincecum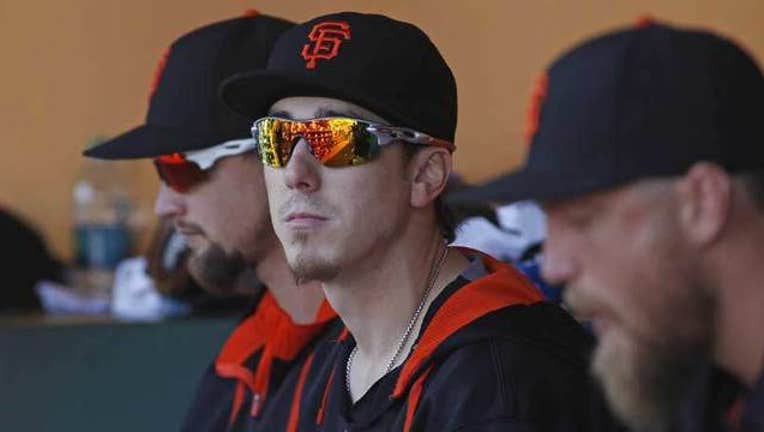 article
The Los Angeles Angels are closing in on a deal to sign two-time Cy Young Award winner Tim Lincecum, a free agent trying to come back from hip surgery, according to a person with knowledge of the negotiations.
The person spoke to The Associated Press on Monday on condition of anonymity because no deal had been announced.
Lincecum tossed 41 pitches on May 6 for about three dozen scouts representing nearly every major league club in Scottsdale, Arizona, the spring training home of the San Francisco Giants. That's the only team the 31-year-old right-hander has ever pitched for.
Lincecum won the NL Cy Young Award in 2008 and 2009 and made four All-Star Game appearances. He helped the Giants win three World Series titles in five years and had a pair of no-hitters against San Diego during an 11-month span between the 2013 and 2014 seasons.
The Angels have been hard-hit by injuries, with seven players currently on the disabled list. They were forced to trade one of their minor league players last week to acquire a fifth starter to complete the rotation, making it possible Lincecum could become a starter.
Longtime ace Jered Weaver has struggled since going 3-0 with a 3.86 ERA in his first four starts.
The Angels earned a weekend road sweep at Seattle and are in third place in the AL West, trailing leader Texas by 5 ½ games.
They open the four-game Freeway Series against the Dodgers in Los Angeles on Monday night.
Lincecum went 7-4 with a 4.13 ERA in 15 starts last season. He didn't pitch after June 27 due to degenerative issues with his hips. He had surgery on Sept. 3 and didn't sign with a team after concluding a $35 million, two-year deal last season.
___
AP Sports Writer Beth Harris in Los Angeles contributed to this report.