Bumgarner homers, strikes out 11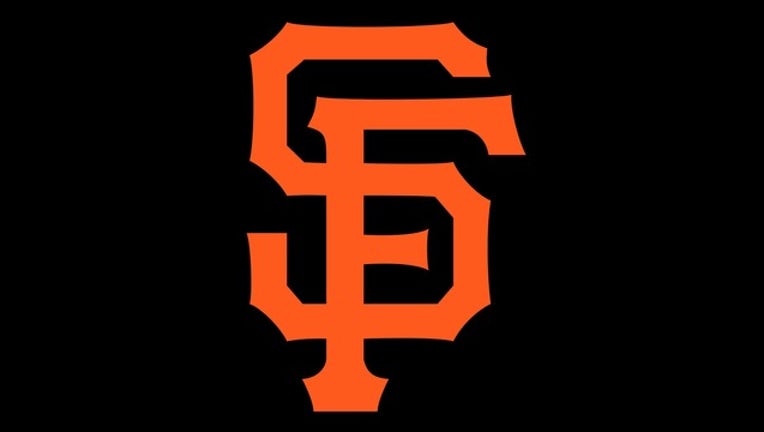 article
ATLANTA (AP) - The Braves wasted a chance to score early on Madison Bumgarner.
It proved to be their only chance.
Bumgarner won his sixth straight decision and hit a two-run homer to lead the San Francisco Giants to a 6-0 win over Atlanta on Thursday.
Atlanta split the four-game series, getting shut out in its two losses.
The Braves had an encouraging start. Chase d'Arnaud hit a one-out single in the first, and Freddie Freeman followed with a ground-rule double. Bumgarner struck out Jeff Francoeur and Adonis Garcia and never faced another serious threat.
Braves interim manager Brian Snitker said he thought his team was "coming out whacking" after Freeman's double bounced over the center-field wall.
"Freddie squared that ball up good and I liked our chances," Snitker said.
That was before Bumgarner ended the threat with the consecutive strikeouts.
"That's why he's one of the best pitchers in the game," Snitker said. "Those guys have a way of elevating their games when those situations come about."
Bumgarner, Joe Panik and Buster Posey hit two-run homers in the fifth inning off Aaron Blair (0-4).
"When you give him a lead like that, it's lights out," said Atlanta's Jeff Francoeur.
"We're in the game and then all of a sudden it happened, those six runs."
Bumgarner (7-2) allowed four hits in 7 2/3 innings, struck out 11 and walked two, lowering his ERA to 1.91. The NL West-leading Giants have won 17 of their last 21 games and are unbeaten in Bumgarner's last eight starts
"It's the best I've felt all year," Bumgarner said. "My delivery — today was the first time probably in a year and a half it has felt like that, and felt it was pretty much where I want it. I've been working on the delivery, trying to nail it down. It hasn't been far off, obviously, but it hasn't been exactly what I wanted. Today it was close to that."
Hunter Strickland and Chris Stratton followed with hitless relief.
Bumgarner and Panik connected following walks and Posey after Matt Duffy was hit by a pitch.
Eight straight Giants reach in the fifth against Blair and Eric O'Flaherty. Blair allowed six runs, five hits and four walks in four-plus innings.
San Francisco outfielder Hunter Pence was placed on the 15-day disabled list before the game because of a right hamstring injury that could keep him out longer than two weeks. He missed six starts with another right hamstring injury before returning on Saturday. He then pulled up when running to first base in Wednesday night's game.
LONG CLIMB BACK TO MAJORS
Atlanta recalled infielder Brandon Snyder from Triple-A Gwinnett, and he struck out as a pinch hitter in the the seventh, his first big league appearance since 2013 with Boston. Snyder, who can play the corner outfield positions, has a .243 batting average in four seasons with Baltimore, Texas and the Red Sox.
TRAINER'S ROOM
Giants: Outfielder Mac Williamson was recalled from Triple-A Sacramento to fill Pence's roster spot.
Braves: Infielder Gordon Beckham was placed on the 15-day disabled list with a strained left hamstring. Beckham, hitting .284, left Wednesday night's game after hitting into a double play in the sixth inning.
UP NEXT
Giants: RHP Johnny Cueto (8-1, 2.31), coming off a week in which he was 2-0 with a 0.60 ERA, is to start at St. Louis on Friday. He is 5-8 with a 4.08 ERA in 20 starts against the Cardinals.
Braves: RHP Julio Teheran (1-5, 2.77) is slated to start Friday at the Los Angeles Dodgers. He is 0-4 with a 5.63 ERA in five starts against the Dodgers.