Feeling ill, Kerr will not coach Warriors in Game 3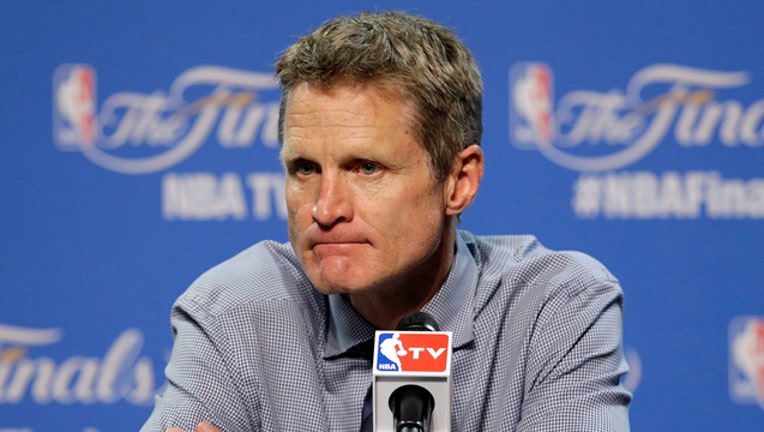 article
PORTLAND, Ore. (AP and KTVU) - Steve Kerr will not coach the Golden State Warriors in Game 3 of their playoff series at Portland on Saturday night because he doesn't feel well.
The reigning NBA Coach of the Year missed the team's morning shootaround, and the team said top assistant Mike Brown would coach Golden State for the game if necessary. It had yet to be determined whether Kerr would be on the team bus to the arena.
The Warriors practiced in Oakland on Friday before flying to Portland and Kerr clearly wasn't feeling well then.
The 51-year-old Kerr still experiences lingering symptoms from complications following two back surgeries after the franchise's run to the 2015 championship. He missed the first 43 games last season dealing with headaches, nausea and an aching neck.
___
More NBA basketball: https://apnews.com/tag/NBAbasketball