Karolyi's 'Final Five' US team wins gymnastics gold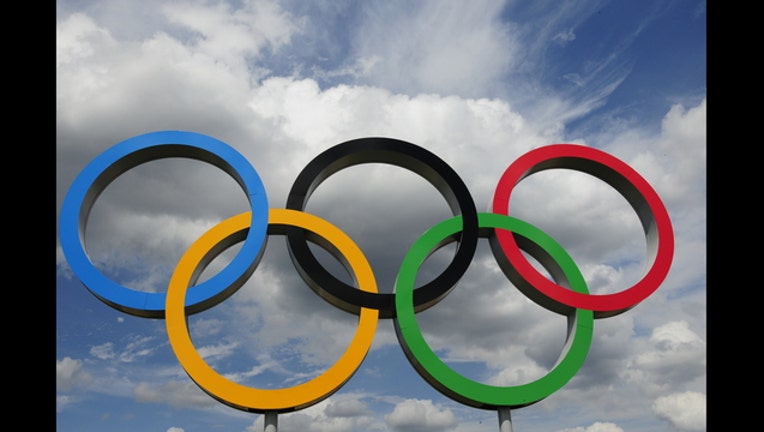 article
RIO DE JANEIRO (AP) — Just call them the Final Five.
Dominant. Peerless. Golden.
The U.S. women's gymnastics team gave retiring national team coordinator Martha Karolyi a fitting send off in the Olympic finals on Tuesday night, putting on a two-hour display of precision and class. Their score of 184.897 was more than eight points points clear of silver medalist Russia, a blowout that Michael Jordan's "Dream Team" should envy.
The Americans' second straight Olympic team triumph — and third overall — was never in doubt. From the second Laurie Hernandez drilled her opening vault to Simone Biles' boundary-pushing floor exercise to end it, the U.S. put on an exhibition that showed how far the divide between themselves and everyone else has become.
It's a gap that Karolyi created from scratch since taking over for husband Bela in 2001. She's molded the U.S. program into a ponytailed juggernaut. The 73-year-old is stepping down after the games. Watching from the front row of the Rio Olympic Arena in a red jumpsuit, Karolyi watched perhaps her greatest team seem totally immune to the pressure.
Maybe that's because for Hernandez, Biles, Gabby Douglas, Madison Kocian and Aly Raisman, the meets are the fun part of their jobs. The toughest competitions happen in quiet at the regular training camps Karolyi carefully oversees. When the lights come on, it's time to let loose.
Biles admitted there were nerves before Sunday's preliminaries, though it hardly looked like it while the Americans posted the highest score by more than nine points. The only moment of tension on Tuesday came early. When Hernandez was introduced to the crowd, Raisman nudged her and told her to wave, which the 16-year-old did with a toothy smile.
Barely five minutes later, the youngest member of Team USA was all business. Her double-twisting Yurchenko — basically a roundoff into a pair of twists — put the machine in motion. Raisman, who won three medals in London four years ago and seemed to be on the outside looking in as recently as this spring, followed with perhaps the finest vault of her long career. When Biles drilled her Amanar and put up a 15.933 — the highest of the night — the U.S. was already on top of the leaderboard.
Yet it's not just enough for Karolyi for her team to win. She stopped measuring the Americans against everyone else long ago. Karolyi wants there to be no doubt. And there wasn't.
The U.S. went through 28 rotations over two days, just like the other seven teams that made the team final. Unlike the other seven, the Americans didn't slip off uneven bars. They didn't hop off balance beams. It's that ability to avoid mistakes when it counts that's as much a testament to Karolyi's meticulous preparation as their dynamic and unparalleled gymnastics.
While the gold was never in doubt, you wouldn't have known about it by watching Karolyi. She clutched the white railing in front of her during Biles' floor routine, nodding with approval with each gravity-escaping tumbling pass.
Russia, which wasn't sure it would even be included in the games until just days before the opening ceremonies as the IOC and sport federations sorted out punishments for a national doping scandal, won silver. China took bronze.