Katie Ledecky is Stanford freshman's mystery match roommate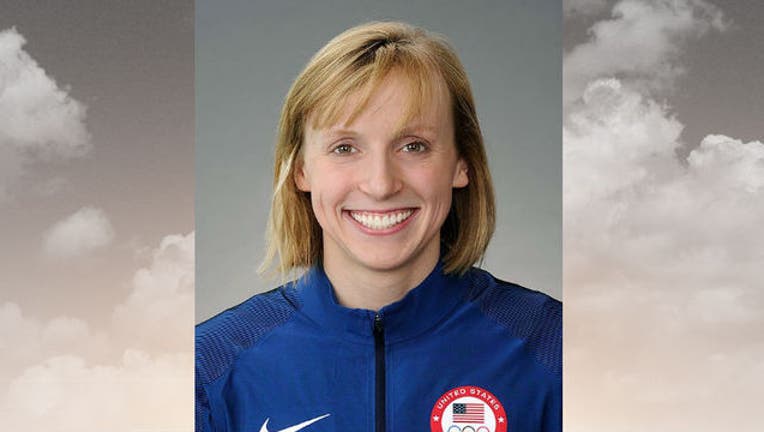 article
Stanford University has a unique way of assigning roommates to first-year students. Incoming freshmen have no idea who they will be living with until move-in day. That means someone will soon be surprised to learn their new roommate is Olympic superstar swimmer Katie Ledecky. Note to new roomy: Katie is going to need a little extra space for those 5 gold medals (4 from Rio and one from London).
After dominating the pool in Rio, Ledecky held a post-competition press conference. San Jose Mercury News reporter Mark Purdy asked Ledecky about the next chapter of her swimming career at Stanford.
"At Stanford, you don't find out your roommate until move-in day," Ledecky said. "It's pretty unique. I did find out yesterday, though, which dorm I'm in."
According to Stanford, only two people on campus know the roommate assignments. The undergraduate housing coordinators are two students who determine every room assignment for the incoming class. Rather than using a computer program, the housing coordinators hand-pick the first-year student roommates.
"Students express in advance their preferences for coed or single-gender floors and whether they prefer to live in all-freshmen or four-class houses," according to a Stanford blog post. "The program gives as many students as possible their preferences when assigning them to complexes."
Why do they wait until the last minute? Stanford says they've found "roommate relationships are more positive and successful when they start out with face-to-face interaction."
Stanford roommate assignments
To provide the opportunity for new students to meet new people and build new friendships, Stanford does not give freshmen and transfer students the option of requesting a particular roommate.
You will learn who your roommate is, and your room number, after you arrive on campus. Stanford does not provide this information in advance because we have found that roommate relationships are more positive and successful when they start out with face-to-face interaction, rather than on preconceived notions based on fragments of information or online communications.
We realize this policy may create temporary inconveniences, but year after year, experience tells us this is a winning way to handle roommate assignments.
When determining freshman housing assignments, the housing staff tries to make each residence a microcosm of the freshman class, balancing factors such as home state, academic interest, gender, and ethnicity.
Coordinators try to pair students who not only share common interests, but who also have differences that enable them to learn from one another. A student from California is likely to have a roommate from another state. Two varsity athletes in the same sport won't be put together. A student interested in physics might be paired with a history buff, but both might be avid jazz fans.