Lucky June 16; Warriors going for back-to-back championships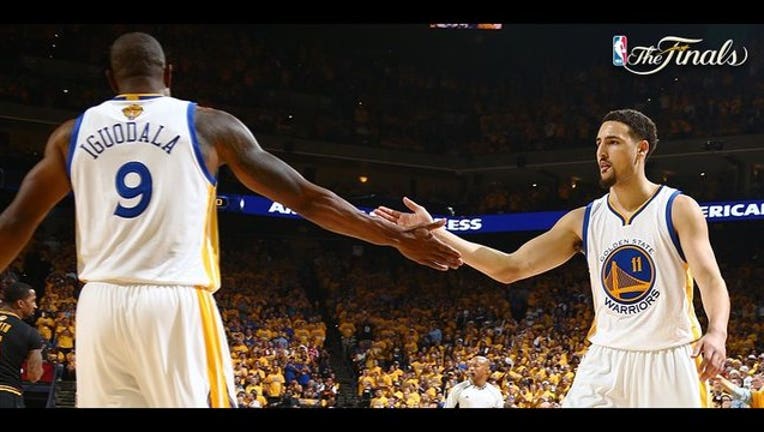 article
June 16 is already one of the best days in the history of the Golden State Warriors franchise.
The date could even get better after today.
June 16 marks the anniversary of the team winning the 2015 NBA championship.
History could repeat itself this year.
The Warriors will once again face the Cleveland Cavaliers at Quicken Loans Arena in Game 6 of the NBA Finals.
A win will mean back-to-back titles.
The Warriors will have to play without starting center, Andrew Bogut, who is out for the remainder of the playoffs, after suffering bone bruises to his left knee in Game 5.
But Draymond Green will return to the lineup from suspension.
He told reporters on Wednesday, that the Warriors would already be champs, if he was allowed to have played in Game 5.
Green said he has moved on from the suspension, and is looking forward to Thursday's game in Cleveland, and another title.
Tip-off is 6 p.m.