Marleau leaves Sharks to sign 3-year deal with Maple Leafs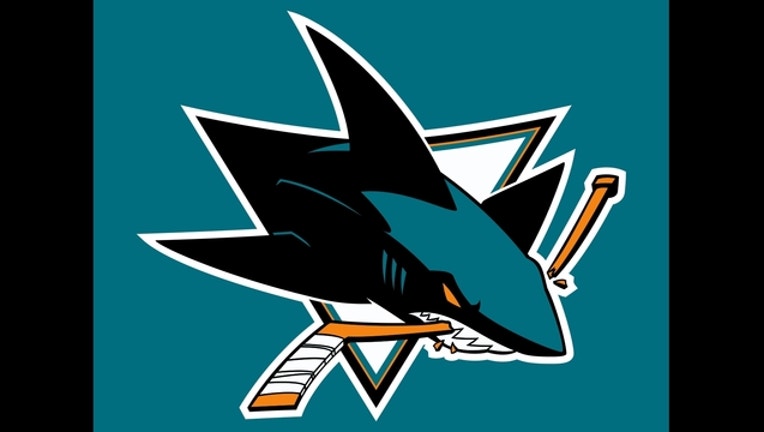 article
After 19 seasons in San Jose, Patrick Marleau has found a new home.
The Sharks' career leading goal scorer signed an $18.75 million, three-year contract with the Toronto Maple Leafs on Sunday in hopes of winning the Stanley Cup that eluded him for so long in San Jose.
"I think I've worn out a few carpets pacing around the house trying to make this decision over the last couple of days," Marleau said. "I'm extremely excited and happy to be a part of the Maple Leafs organization. It's definitely an honor to be able to call myself a Maple Leaf."
Marleau will count $6.25 million against the salary cap through the 2019-20 season and was given a full no-movement clause by general manager Lou Lamoriello.
Marleau, who will be 38 at the start of next season, was still considered one of the top free agents available and had been considering his options.
Marleau, the second overall pick in 1997, has 508 goals and 574 assists for 1,082 points. He had 46 points in playing all 82 games last season as he rebounded from a disappointing 2015-16 season by scoring 27 goals, including the 500th of his career. He ranks first all-time in San Jose in goals, games and points.
Only six players in NHL history have played more games with one team than Marleau's 1,493 in San Jose. The Sharks haven't played a game without him on the ice since April 7, 2009.
"It was extremely difficult," he said. "The organization has been first class to me over the 19 years I've been here. ... My wife and four boys, it was extremely tough to finally pull the trigger and have them to move to a new country, one coast to the other, but everybody here in our house is extremely excited to be a part of the Maple Leafs and where they're going. I'm ecstatic to be a part of that."
The signing of Marleau puts the spotlight back on Joe Thornton's status with the Sharks. Thornton is a free agent.
Despite his advancing age, Marleau remains one of the game's most durable players with a current consecutive games streak of 622 and also still one of the league's fastest skaters.
He is a versatile player capable of playing at center or on the wing and has experience playing on the top power-play unit and as a penalty killer. He will bring a veteran presence to a young Maple Leafs squad that lost to top-seeded Washington in a tight, six-game, first-round playoff series last season.
Marleau has experience playing for Toronto coach Mike Babcock, winning a pair of Olympic gold medals together in 2010 and 2014.
"The work he's done over his career speaks for itself," Marleau said. "Knowing what he's doing there with the team he has and knowing what I can contribute is extremely exciting for me."
Marleau's loss will be felt in San Jose, where he helped a young franchise develop into a consistent winner after he came to the Bay Area from a small town in Saskatchewan as a teenager in 1997.
He helped San Jose make it to the conference final in 2004 before losing to Calgary in six games and then teamed with Thornton on one of the league's most successful teams for more than a decade.
San Jose went back to the conference finals again in 2010 and '11, and then lost the Stanley Cup Final to Pittsburgh in six games in 2016. The Sharks were knocked out in the first round by Edmonton this past season and now will have to try for the first championship in franchise history without Marleau.
Despite the many accomplishments, Marleau also came under criticism in San Jose for failing to deliver a title. He was stripped of his captaincy after a first-round playoff loss in 2009 and was often blamed for early postseason exits.
But he also was beloved by the majority of the fans, many of whom don't remember what the team was like before Marleau arrived.
___
AP Hockey Writer Stephen Whyno contributed to this report
___
More AP NHL: https://apnews.com/tag/NHLhockey