NFL schedule released: Patriots open season hosting Chiefs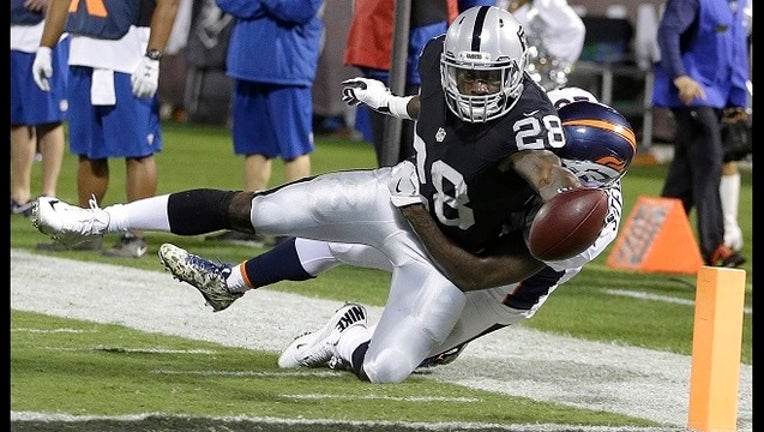 article
One of the spoils of being champion: The New England Patriots will kick off the NFL season on Sept. 7 by hosting the Kansas City Chiefs.
New England earned that honor with its record comeback to beat Atlanta in the Super Bowl. Its opening opponent in a Thursday night game won the AFC West last season. >>>>>To see the full schedule: Click here;
The Falcons visit Chicago in their first game.
The rest of the opening weekend will feature what seems like a yearly occurrence, with Dallas hosting the New York Giants on Sunday night. They finished 1-2 in the NFC East in 2016.
On Monday night, New Orleans is at Minnesota, followed by the Chargers, in their first game representing Los Angeles since 1960, at Denver.
Five games will be held abroad, beginning with Baltimore vs. Jacksonville in London on Sept. 24. The next week, Miami hosts New Orleans. In Week 7, the Rams host the Cardinals, followed the next week by Minnesota vs. Cleveland. 
New England is the visitor against Oakland at Mexico City on Nov. 19.
Thanksgiving's traditional games will have Minnesota at Detroit and the Chargers at Dallas. In prime time, the Redskins will be home for the Giants.
Christmas weekend will be busy. Two Saturday matches have Indianapolis at Baltimore in late afternoon, Minnesota at Green Bay at night on Dec. 23. Most of the rest of the schedule will be played on Dec. 24, with no night game. On Christmas Day, Pittsburgh will go to Houston in a late-afternoon matchup, followed by Oakland at Philadelphia.
The season ends when 2017 does, on Dec. 31.
 The Falcons are scheduled to open their new stadium in an NFC championship rematch with Green Bay on Sunday night in Week 2. Atlanta has five prime-time games, the same number as New England. The Super Bowl rematch comes Sunday night, Oct. 22.
StubHub Center, the new and temporary home of the Chargers, will have its first regular-season contest in Week 2 when Miami visits.
Every team except Cleveland and Jacksonville will get prime-time exposure. Neither of those clubs has a Thursday game, either. It's the first time since the league went to a full season of Thursday night football that any clubs have been omitted. 
Once again, Sunday nights will have flexible scheduling, from Weeks 10 through 15 and for the final weekend. Also, two of the five Sunday night matchups in Weeks 5 through 9 can be flexed.
Byes will occur Weeks 5 through 11.
   ------
   For more NFL coverage: http://www.pro32.ap.org and http://www.twitter.com/AP--NFL 
   AP-WF-04-21-17 0029GMT