Road skid: Giants lose 5-2 to Yanks, finish 1-7 road trip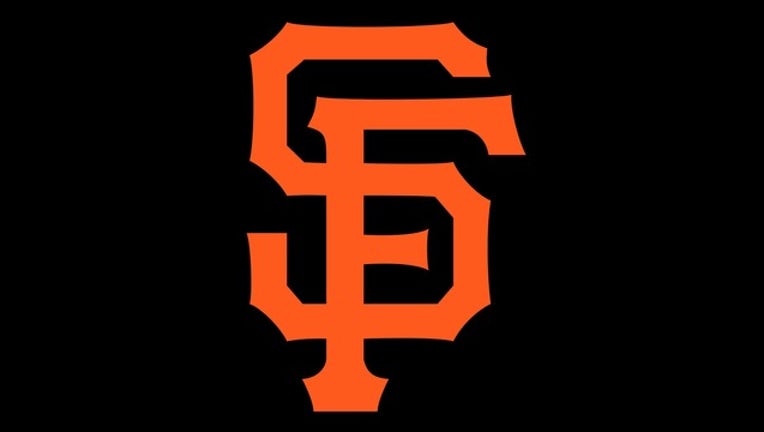 article
NEW YORK (AP) - The San Francisco Giants headed into the All-Star break a major league-best 57-33.
They started the second half by skidding on a 1-7 trip to San Diego, Boston and New York that culminated in a 5-2 loss Sunday to the Yankees.
"I'm very excited about to get home," Jeff Samardzija said after dropping to 1-2 with a 7.29 ERA and nine home runs allowed in his last six starts. "Obviously, this road trip didn't go the way we wanted it to, but you learn from this. We got some guys who got some playing time. And you use this for the future. The season isn't always going to go the way you want it to from start to finish. So, we're going to go home and regroup and put this behind us."
Right fielder Hunter Pence (hamstring), second baseman Joe Panik (concussion) and third baseman Matt Duffy (strained Achilles tendon) are sidelined, first baseman Brandon Belt was 2 for 33 (.061) on the trip and shortstop Brandon Crawford 6 for 33 (.182) with no RBIs.
"We had some guys cold with the bat," manager Bruce Bochy said. "We'll go as they go."
San Francisco was 1 for 8 with runners in scoring position Sunday, leaving the NL West leader at 9 for 72 (.125) following the break.
"I've got to find the approach to get back on track," Belt said. "I feel like a lot of these losses that we've had are on me. I've had plenty of chances to drive in runs, didn't get the job done."
San Francisco's lineup included rookie Mac Williamson in right, Ramiro Pena at second and Conor Gillaspie at third. Rookie Trevor Brown caught to give Buster Posey a day at designated hitter after Saturday's 12-inning win.
A makeshift batting order also will be used when the Giants open a homestand Monday against Cincinnati, last in the NL Central at 38-60.
"You obviously see what happens with the hole in the lineup. Three middle guys aren't in the middle of the lineup," Belt said. "Obviously, we haven't done well this road trip, myself especially. But I don't think the reason is because we're putting too much pressure on ourselves. We're just all slumping at the same time."
Samardzija (9-6) gave up five runs and eight hits in 5 2/3 innings. He allowed home runs to Carlos Beltran in the first and Mark Teixeira in the second, raising his season total to 19, as New York built a 2-0 lead.
New York chased Samardzija in the sixth, when Jacoby Ellsbury grounded into a run-scoring double play, Starlin Castro singled in a run and Didi Gregorius hit an RBI double.
"He'd make a mistake, and they didn't miss it." Bochy said. "But really, he was pitching as well as I've seen him for three innings. It just got away from him."
Nathan Eovaldi (9-6) pitched shutout ball into the seventh. With the Yankees' No Runs DMC trio unavailable after two days of heavy use, Chasen Shreve came in and loaded the bases with a walk to Belt, and Posey poked an opposite-field, two-run single to right against Chad Green, who retired Brandon Crawford on a groundout.
New York turned a spectacular 4-1-5 inning-ending double play in the eighth. Pena grounded past a diving Teixeira at first but Castro slid on his stomach to come up with the ball on the outfield grass between first and second, sat up and threw to Green covering first. The pitcher then threw to third, where Chase Headley tagged a sliding Williamson.
"You've got to play according to the scoreboard," Bochy said. "He plays all out. We love his energy and his enthusiasm, but we just can't get thrown out there three runs down with two out."
THE OLD DAYS
On a sunny afternoon with a 93-degree game-time temperature, Bochy remembered how players used to deal with heat during his playing days.
"We wore cabbage leafs in our hat, and some guys put them in your shoes. It's a leaf and you put it right in your hat, and it keeps your head cool," he said. "I haven't seen that since, I want to say probably '79 or '80. Philadelphia. I remember wearing them there, on the turf."
TRAINER'S ROOM
Giants: Pence was 1 for 3 with an RBI single and grounded into a double play in the first game of Triple-A Sacramento's doubleheader Sunday. ... Panik hasn't played for the Giants since June 27 and has not been on the field for Sacramento since appearances Tuesday and Wednesday. "He's doing all baseball activities," Bochy said. "He just feels like it's cleared up, so it looks like we've turned the corner on him."
UP NEXT
Giants: RHP Jake Peavy (5-8) starts Monday for the Giants and Anthony DeSclafani (5-0) for Cincinnati. Peavy is 7-1 in 13 starts against the Reds.