San Francisco Giants manager Bruce Bochy released from hospital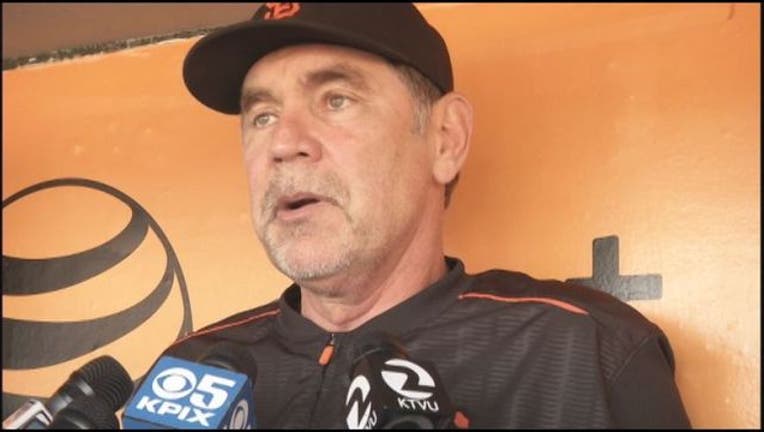 article
by JANIE McCAULEY
AP Baseball Writer
San Francisco Giants manager Bruce Bochy was released from a Miami hospital after spending the night there with an undisclosed illness, and the plan was for him to manage against the Miami Marlins on Tuesday night.
"That's the plan now," athletic trainer Dave Groeschner said in a text message to The Associated Press. "He is good. He is out."
Bochy missed his club's 8-7, 14-inning win Monday night in which Brandon Crawford became the first major leaguer in 41 years to record seven hits in a game.
The Giants did not specify what sent the 61-year-old Bochy to the hospital Monday morning. They said in a statement then that he was "resting comfortably" and would be monitored overnight.
Bochy underwent a heart procedure in February 2015 to insert two stents. He arrived at spring training in February having undergone arthroscopic left shoulder surgery and was taking heavy painkillers at the time, customary post-operation. He had suffered shoulder pain since last year, and it was so bad he had a hard time pulling on a jacket despite several cortisone injections.
Bochy has led the team to World Series titles in every even year this decade: 2010, `12 and '14.
This is Bochy's 10th season managing San Francisco and 22nd in the majors after previously spending 12 years as skipper of the NL West rival San Diego Padres. Bench coach Ron Wotus managed the opener of the three-game series in Miami.
MORE COVERAGE