Sharks owner endorses rebuilding plan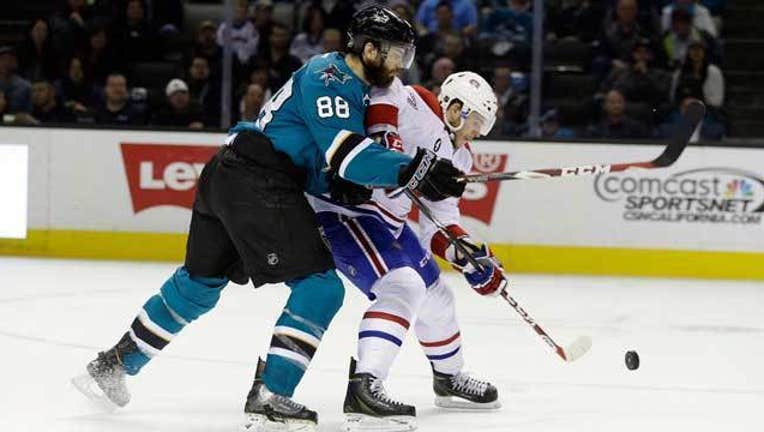 article
SAN JOSE, Calif. (AP) — San Jose Sharks owner Hasso Plattner remains behind general manager Doug Wilson's rebuilding plan despite the team missing the playoffs for the first time since 2003.
In a letter to Sharks fans posted on the team's website Thursday night, Plattner praised Wilson's leadership of the team over the past year. While Plattner did not specifically say Wilson would return as general manager, a person with knowledge of his plans said on condition of anonymity that Wilson's job is safe.
Plattner said that three trips to the conference finals during a 10-year playoff run was not enough, especially because the Los Angeles Kings and Anaheim Ducks have combined for three Stanley Cup championships in that span.
The Sharks announced earlier this week that coach Todd McLellan would not be back after seven seasons. After 10 straight playoff berths, San Jose finished 12th out of 14 teams in the Western Conference this season.
"We clearly had a window of opportunity, but the NHL has a very balanced constitution which doesn't allow for money to become the dominant factor," Plattner wrote. "You can't buy a team, you have to build it which is very fair. And after you traded picks for ready-to-play veterans, you sooner or later have to start rebuilding the team. We had hoped that we can do both, stay competitive and rebuild at the same time. It was close but the other teams in our conference were better."
Plattner said it doesn't matter now if the Sharks should have started the rebuilding plan sooner or added reinforcements this season to extend the playoff run. The goal for the franchise remains winning the Stanley Cup.
"The rebuild is in full progress, the team is now amongst the youngest in the league and has a great future," he wrote.
Plattner also said the team is trying to finalize a deal with the city of San Jose for a new arena that will keep the Sharks in the South Bay. He said he has been unsuccessful in altering a long-term local television deal that is below market value.
Plattner said the team remains committed to achieve "sustainable success" and thanked fans and corporate partners for their support even when everything has not gone as hoped.
"Are we perfect? No, not all moves will play out as thought and the competition will do everything to keep us at bay," he wrote. "But we have a tremendous core, the older players are still fully committed, and some of the sophomores will enter their third year."