The Latest: Judge to ex-NFL star: can't ignore damage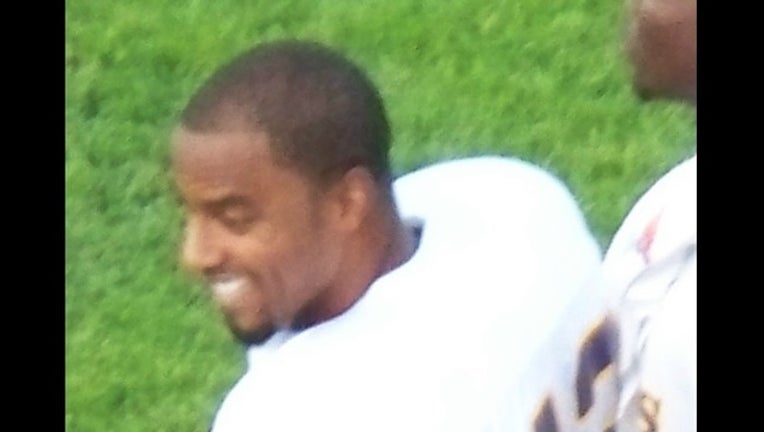 article
By JANET McCONNAUGHEY
Associated Press
NEW ORLEANS (AP) -- Former NFL star Darren Sharper has been sentenced to 18 years and four months in prison in a case where he was accused of drugging and raping as many as 16 women in four states.
U.S. District Judge Jane Triche Milazzo sentenced Sharper on Thursday, telling him she couldn't understand how he did what he did, since he was college educated and obviously had grown up "in one of the most loving households."
"We can never ignore the damage you inflicted on those women and society at large," she said.  
Sharper had pleaded guilty in federal court in New Orleans to drugging three women so he could rape them. He also has pleaded guilty or no contest in state courts in Louisiana, Arizona, California and Nevada to charges arising from allegations of drugging and raping women. 
"I would like to apologize a thousand times," Sharper said. He looked at the floor as he said, "I'm still trying to figure out why I made some of these choices. ... I lived my life right for 38 years, then I took this path." 
His voice thickened and broke as he said his parents hadn't raised him to take such actions.
Defense attorney Billy Gibbens asked leniency because Sharper's testimony helped get "late" guilty pleas from two codefendants who will be sentenced in October.
Sharper will be sentenced next Thursday in Louisiana state court, Gibbens said outside court. He said he believes Sharper will be sentenced next month in Las Vegas, and couldn't recall the Los Angeles sentencing date. 
An Arizona judge sentenced him to nine years and what both Assistant U.S. Attorney Michael McMahon and Gibbens said amounted to lifetime probation.
McMahon told the judge in court, "I don't think Mr. Sharper has really wrapped his head around the fact that he is a serial rapist." 
A woman who woke up next to Sharper after being drugged also spoke before Triche handed down the sentence. The woman's voice was shaky and she frequently brought a handkerchief to her eyes. Her name was not given in court, and The Associated Press does not identify by name victims of sexual abuse.
She told Sharper that because of arrogance and "clear stupidity," he kept drugging and raping women even after he knew she was talking to state and federal investigators. 
"Within days ... you gave me ... and the entire judicial system in Louisiana the big middle finger because you thought we weren't capable of stopping you," she said. "You continued to rape other women in Los Angeles, Phoenix, Las Vegas." 
She said she understands that people make mistakes. "But it wasn't a mistake. A mistake happens once and you never make it again." Rather, she said, it was "a way of life for you and your friends."
Prosecutors suggested a 9-year prison term for Sharper under a multi-jurisdictional plea deal, but Milazzo rejected it in June as too lenient. The sentence she imposed, 18 years and four months imprisonment, was 15 months short of the maximum. Sharper also was fined $20,000.
Sharper is getting the same sentence on each of three counts of distributing drugs with rape as the aim, but they will run concurrently with each other and with state sentences, the judge said. She said he will be on three years' supervised release after he gets out of prison, including "sex treatment conditions" and registration as a sex offender.
Sharper's family left the courtroom without speaking to reporters. Gibbens said later that the federal sentence won't affect plea agreements in the four state courts. 
Sharper or his friend Brandon Licciardi, a former sheriff's deputy in neighboring St. Bernard Parish, put anti-anxiety drugs or sedatives into women's drinks so they could rape them, according to a 15-page statement signed as part of Sharper's plea agreement.
Milazzo has scheduled sentencing Oct. 13 for Licciardi and a second New Orleans codefendant, Erik Nunez.
Outside the courtroom, McMahon quietly asked the woman, "Are you ready to do this in October?"  She nodded.
Charges around the country involve nine victims, but Milazzo has said in court that there may be as many as 16.
She said Thursday that she will, as Gibbens requested, recommend a prison either in Petersburg, Virginia, or Butner, North Carolina, so he can be near his family in Richmond, Virginia.
Like Sharper, Licciardi and Nunez admitted distributing drugs with the intent to commit rape. Their federal plea agreements say Licciardi has accepted a 17-year sentence, with 10 years for Nunez.
Sharper was named All-Pro six times and chosen for the Pro Bowl five times during a career that included stints with the Green Bay Packers and Minnesota Vikings. He played in two Super Bowls, one with the Packers as a rookie and one with New Orleans Saints when they won in 2010.
He ended a 14-year career in 2011. He was working as an NFL network analyst when women began telling police in several cities similar stories of blacking out while drinking with him and waking up groggy to find they had been sexually abused.