Fight Cancer: Breast Cancer Awareness Month events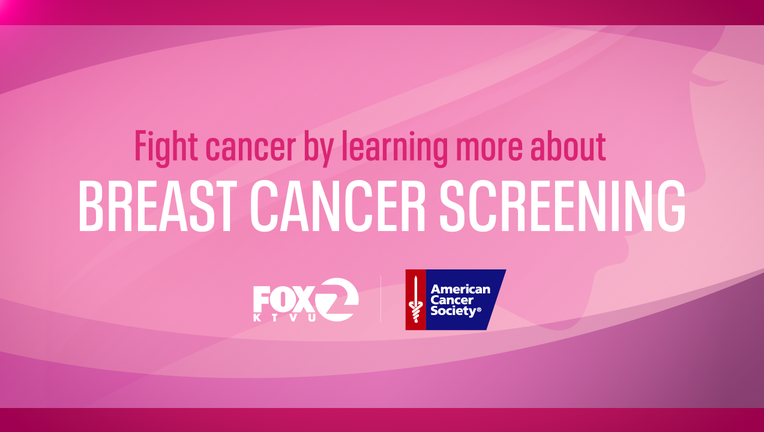 October is Breast Cancer Awareness Month, so KTVU is teaming up with the American Cancer Society to encourage women to stay on top of their screenings.
Doctors say that women over 40 should be sure to schedule a mammogram.
To help raise money to fight cancer, honor cancer survivors, and mourn victims of the disease, KTVU is sponsoring these upcoming events at great Bay Area parks. The events are organized by the American Cancer Society as part of the Making Strides Against Breast Cancer campaign. 
Find out more on the American Cancer Society website
Making Strides of the Bay Area
Saturday, October 16
10 am-1 pm
Emeryville Marina Park
3310 Powell Street
Emeryville
Emceed by KTVU's Heather Holmes
Register for the modified walk at www.MakingStridesWalk.org/BayAreaCA.
Making Strides of Silicon Valley
Saturday, October 23
1 pm-4 pm
Discovery Meadow Park
180 Woz Way
San Jose
Emceed by KTVU's Alex Savidge
Register at www.makingstrideswalk.org/siliconvalley.
Interested in sponsoring the event or reserving space for a food truck or vendor? Email SiliconValleyCAStrides@cancer.org.