Cafeteria worker 'fell to my knees' after winning $2M scratch-off prize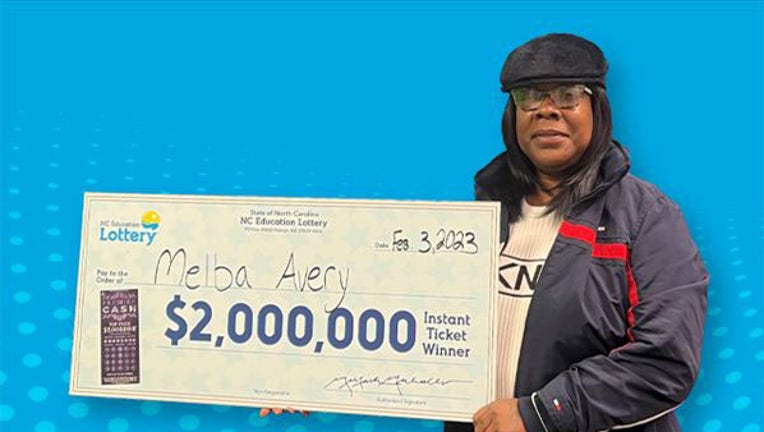 article
RALEIGH, N.C. - A cafeteria supervisor is $2 million richer after winning the prize from a scratch-off lottery ticket. 
Melba Avery of Pisgah Forest, North Carolina, said she hopes to get the car of her dreams and maybe open up a landscaping or courier business.
"I'll be able to live comfortably," she said in a news release. "And I can take care of my family."
Avery, who works for the U.S. Forest Service, bought her $20 Premier Cash ticket from One Stop 3 on Hendersonville Highway in Pisgah Forest.
RELATED: $747 million Powerball jackpot nears, 9th largest lottery prize in US history
"When I saw how much I won, I immediately fell to my knees," she explained. "The lady at the register told me I had to claim at an office."
Avery had a choice of receiving the prize as an annuity of $100,000 over 20 years or a lump sum of $1.2 million. She chose the lump sum, taking home $855,006 after taxes. 
"I can get the car of my dreams," she continued. "Maybe I'll get an Infiniti or an Escalade in cream or black."
Avery said she plans to hire a financial advisor as well as help her church with her winnings. 
This story was reported from Los Angeles.