1 man injured when tree crashes through Castro Valley house
CASTRO VALLEY, Calif. - A man was injured and trapped when a large eucalyptus tree fell onto a Castro Valley home on Saturday.
The man was transported to a hospital with broken ribs and a head contusion, the Alameda County fire department said.
Two adults and four children were displaced because the house on Sandy Road was badly damaged by the tree, making it uninhabitable. 
Tree trimmers say they are having one of their busiest seasons with huge numbers of calls to help clear the debris from the spate of storms.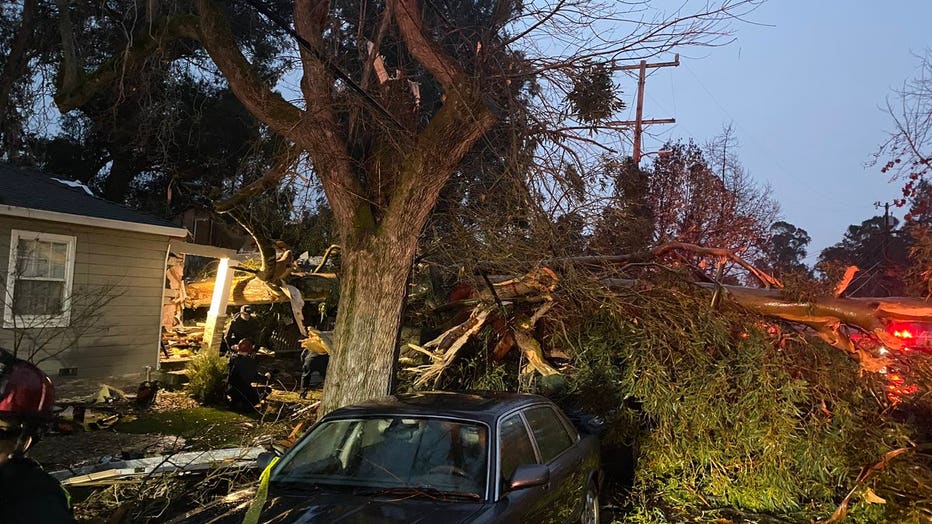 A large eucalyptus tree fell on a Castro Valley home on Jan. 6, 2022, displacing the six people that lived there. Photo: Alameda County Fire (KTVU FOX 2)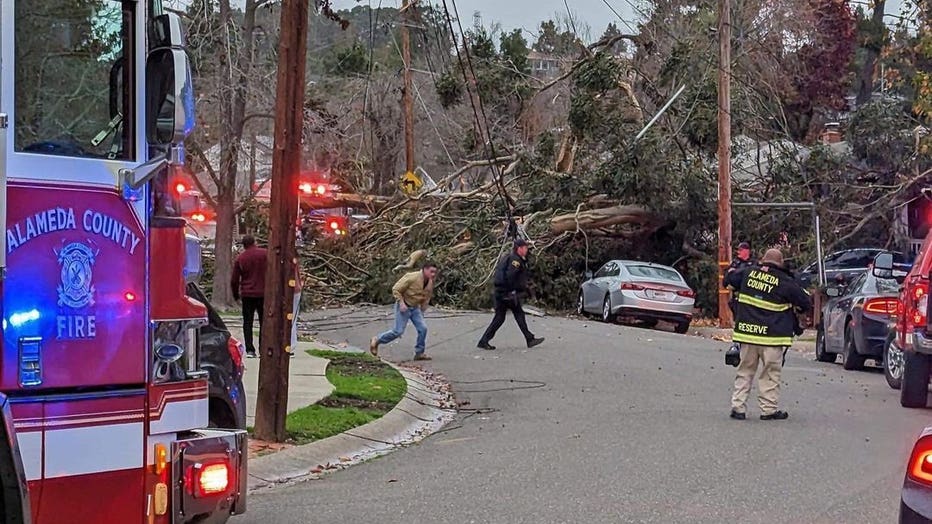 A large eucalyptus tree fell on a Castro Valley home, displacing the six people that lived there. Photo: Alameda County Fire (KTVU FOX 2)