1 shot during Campbell robbery
One person was shot and wounded during a robbery in Campbell near a video and camera business on Wednesday. 
The alleged crime unfolded outside of San Jose Camera & Video at 11 a.m. on South Winchester Boulevard near East Hamilton Avenue.
Police have not said who was shot or what is their condition.
A pistol, camera cases, and other broken equipment were scattered on the ground.
This is a developing story.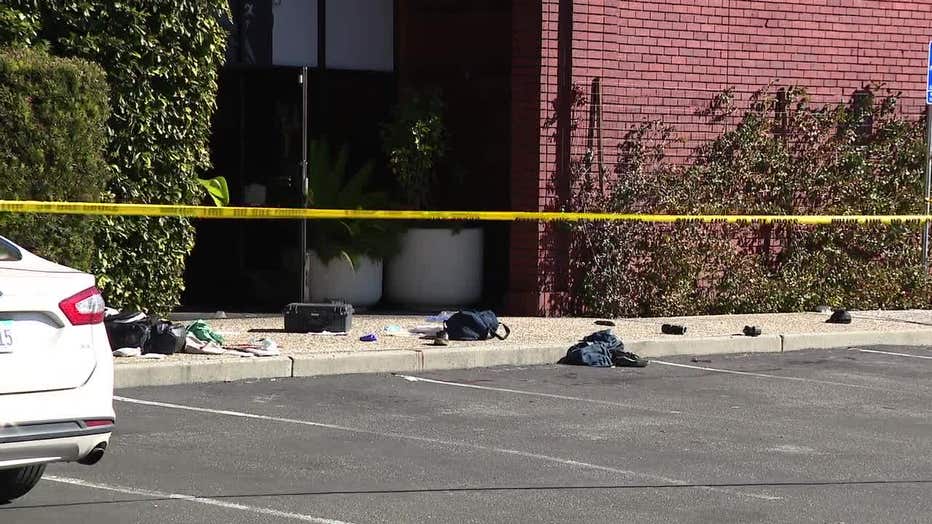 A pistol, camera cases and other other equipment were seen scattered on the ground after a robbery and shooting in Campbell on January 25, 2023.