18-year-old man arrested on suspicion of murder, leading police pursuit in Santa Clara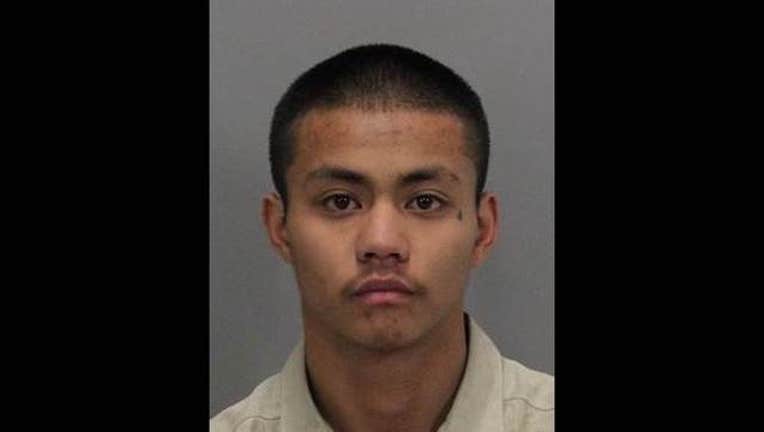 article
SANTA CLARA, Calif. (BCN) - An 18-year-old man was arrested Wednesday on suspicion of fatally shooting a 25-year-old man found in a car and leading officers on a vehicle pursuit late last week, police said today.
   
Jonah Castro is accused of killing 25-year-old Nino "John" Sebrero of Santa Clara last Friday, police said.
   
On Jan. 29 shortly after 3:30 p.m., officers responded to a report of a dead man inside a car in the 1500 block of Agnew Road east of Lafayette Street, police said.
   
Arriving officers found Sebrero inside a car with a gunshot wound to his head, according to police.
   
Investigators quickly obtained an arrest warrant for Castro, who was identified as the suspect after officers interviewed witnesses and canvassed the area, police said.
   
On Wednesday, detectives found Castro in a stolen car in Milpitas and arrested him without incident with help from the Santa Clara County
Regional Auto Theft Task Force, according to police.
   
They also determined Castro was allegedly involved in a police pursuit after Sebrero was shot last Friday around 1:30 a.m., police said.
   
Castro allegedly drove away from an officer in a car taken from the 3100 block of North First Street in San Jose, police said.
The 18-year-old allegedly swerved through patrol vehicles before he later abandoned the stolen car and left the scene, according to police.
Officers found a loaded handgun inside the stolen car, according to police.
   
Castro was booked into Santa Clara County Main Jail on suspicion of murder, assault with a deadly weapon and vehicle theft.
   
Anyone with information on the case is asked to call police Detective Sgt. Jerry Rodriguez at (408) 615-4823.