2 Bay Area women nab USA's very first medal at BWF World Junior Championships
FREMONT, Calif. - Two young women from the Bay Area have made history for Team USA, by winning silver at the Badminton World Federation Junior Championships over the weekend.
Allison Lee of Fremont and Francesca Corbett of Foster City, each 18 years old, are the first USA players to medal at a world junior tournament. They won silver at the BWF Junior Championships in Spokane, Washington on Sunday. It was the first time the competition was held in the U.S., with more than 40 countries participating. Japan won gold.
"In the moment we were so upset because we were moments and points away from the gold medal," Lee said. "But we really made history. It's something to be proud of."
Their success is a long time coming. The two started playing together when they were around six and seven years old.
"I think we really just wanted to have fun and enjoy the sport," Lee said.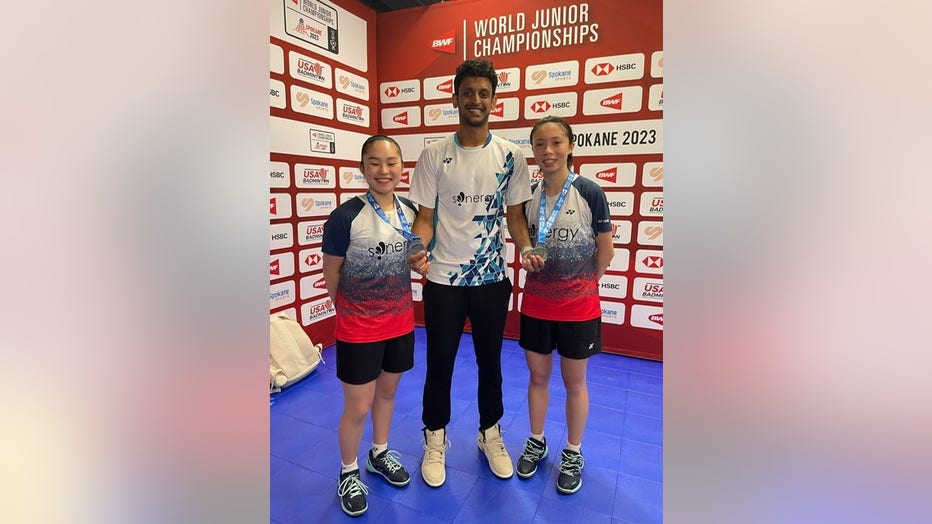 But they soon realized they can compete at an adult level. In 2019, Lee and Corbett became some of the youngest winners of the National Adult Championships. They've had several competitions under their belt since. Their hope is to compete in the Olympics in Paris 2024.
The girls admit it will be a difficult journey. Badminton is an intense, demanding sport, not just a backyard activity.
"You have to be very fast, you have to have good agility, you need to have a lot of strength, and you have to be very strong mentally," Corbett said.
Stream KTVU on your TV by downloading Fox Local on your Roku, Amazon Fire, AndroidTV or AppleTV device for free. More details here.
Though badminton is the fastest racket sport in the world, Lee and Corbett show no signs of slowing down.
"After Finland we plan on playing Denmark Open, French Open, and German Open," Lee said. 
"Maybe China Open as well," Corbett added.
Lee is a 2023 graduate of Gunn High School in Palo Alto. Corbett is a 2023 graduate from Hillsdale High School in San Mateo. Each are taking a year to participate in the international world tour for the experience before they attend college.