2 men beat homeless man over 3-day period prior to Golden Gate Park drowning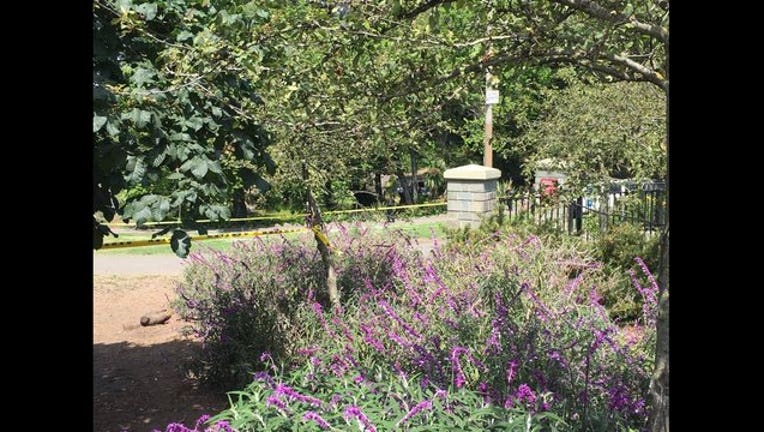 article
SAN FRANCISCO (BCN) - A 66-year-old man who was allegedly brutally beaten over a three-day period by two men before being drowned in a lake in San Francisco's Golden Gate Park struggled with homelessness for many years, according to police.
   
Stephen Williams' body was found, lying face-down, at Golden Gate Park's Alvord Lake by a gardener on May 24 around 7 a.m.
   
Police were able to identify two of his attackers after tips from members of the community, police spokesman Carlos Manfredi said.
   
The two men connected to the deadly incident were identified as 20-year-old Stephen Billingsley and 37-year-old Nikki Williams.
   
Both suspects had no prior arrest record in San Francisco and are believed to be transients without any longstanding ties to the city, according to Manfredi.
   
The pair was arraigned Monday, according to court documents.
   
Nikki Williams, who goes by the alias "Evil," is charged with assault, false imprisonment, elder abuse and conspiracy, in addition to two outstanding warrants for his arrest.
   
Billingsley, who goes by the alias "Pizza Steve," is charged with torture, murder, assault, conspiracy and elder abuse.
   
The suspects had been repeatedly harassing Stephen Williams for more than three days, according to court documents.
   
On May 22, Billingsley and Nikki Williams allegedly pulled the victim into Alvord Lake, striking him and dunking him repeatedly.
   
Then on May 23, Billingsley, along with other unknown suspects, struck and stomped on Stephen Williams near Haight and Clayton streets, rendering him unconscious.
   
Finally, on May 24, Billingsley and Nikki Williams struck and stomped the victim near the lake, again rendering him unconscious. Billingsley, along with other unknown suspects, then dragged Stephen Williams into Alvord Lake, according to court documents.
   
That same day, police discovered his body after the gardener reported seeing it.
   
Investigators with the medical examiner's office and the police department's homicide detail determined that the death appeared to be suspicious. The small lake was drained as investigators looked for any other possible evidence in the case.
   
"This is an ongoing investigation, however, the circumstances surrounding the victim's death are incredibly tragic," district attorney's spokesman Max Szabo said in a statement. "All human life is precious, and whether you live in a palace or in a park, we will pursue those who resort to violence."
   
Bail has been set for the pair at $1 million. They are set to return to court on June 17 for a pre-hearing conference.