3-alarm fire in Oakland spreads to nearby homes
OAKLAND, Calif. - Oakland fire crews battled a 3-alarm structure fire Saturday morning.
It was reported shortly before 7:30 a.m. at a home near 92nd Avenue and International Boulevard, firefighters said.
The flames caused major damage and spread to two other homes, according to authorities, but crews managed to contain the fire within 25 minutes.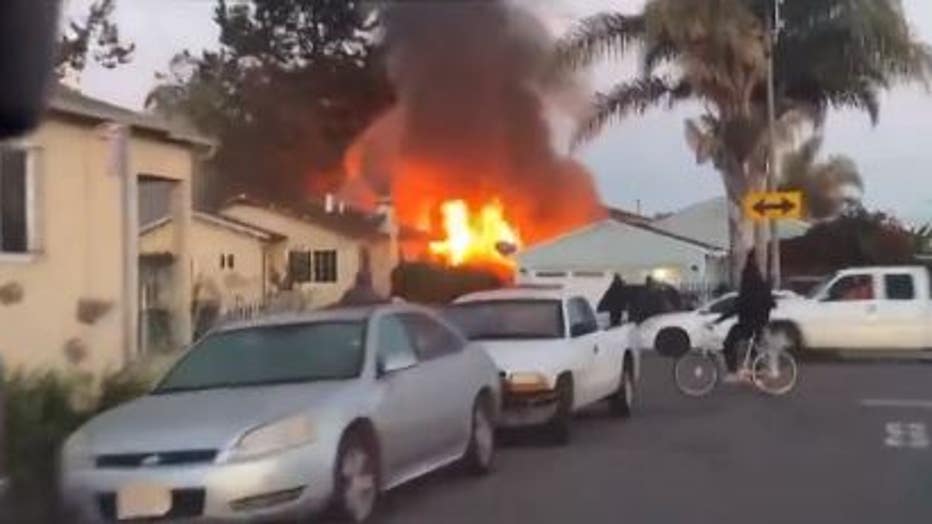 Oakland fire crews fought a 3-Alarm structure fire on the 1100 block 92nd Ave. Saturday, October 28, 2023.
There were no reports of injuries but the fire has forced at least five people out of their homes.
There's no word on the cause of the fire.