45-year-old turkey vulture celebrated at 'Bird Party' in Walnut Creek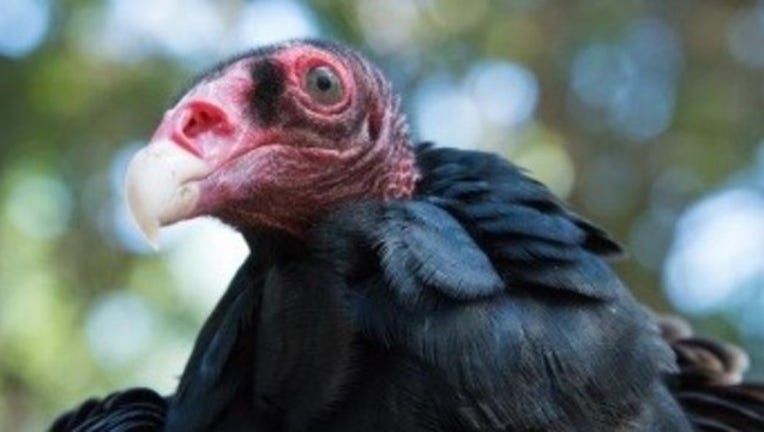 WALNUT CREEK, Calif. (BCN/KTVU) - In honor of Walnut Creek's oldest known turkey vulture's 45th birthday, the bird's caretakers on Sunday are hosting an all-day "bird-day" party open to the public, according to the Lindsay Wildlife Experience.
The bash for Lord Richard, resident turkey vulture at the Walnut Creek-based wildlife rehabilitation center, opened at 10 a.m. and goes until 5 p.m. Sunday.
Lord Richard will be treated to a watermelon-topped birthday cake made of animal entrails "baked" especially for the aging turkey vulture, Lindsay Wildlife officials said.
Lord Richard came to Lindsay as a young bird in 1974 from the Randall Museum in San Francisco.
After being raised by people, he could not socialize properly with wild turkey vultures, according to the center.
According to Audubon California, the average age of turkey vultures is guessed to be about 20 years.
Lord Richard is one of the oldest captive turkey vultures in the country at 45 years old, according to Lindsay Wildlife.
Party attendees can participate in turkey vulture games, make arts and crafts, and settle in to story time with the Contra Costa County Library Discover & Go Program.
They will have the option of watching Lord Richard take flight from the Raptor Redwood Grove while snacking on watermelon provided at the outdoor aviary, according to the center.
When Richard arrived at Lindsay Wildlife, center employees assumed the bird was male, but were not sure since males and females look identical, according to Lindsay Wildlife. In late 1980, as Lindsay Wildlife lore has it, Richard laid an egg, and so for years the center believed the bird was female.
Then, in 2018, the center ordered a test that had become inexpensive, to determine the sex of their birds.
Test results showed Lord Richard was indeed male.
The Lindsay Wildlife Experience is located at 1931 First Ave. in Walnut Creek.